Today, Nigo officially took over the reins from Felipe Oliveira Baptista as KENZO's Creative Director with his debut collection titled, "REAL-TO-WEAR." NIGO's Fall/ Winter Women's and Men's Show makes him the first Japanese designer to front the house since its founder Kenzo Takada.
Back in 1970 (the year Nigo was born) Takada presented his first fashion show in the Galerie Vivienne on the backdrop of his new shop, Jungle Jap. Five decades later, Nigo makes his own debut for KENZO in the same arcade, "envisioning it as a tunnel toward the future and beyond the borders of fashion."
Rather than developing a collection that is wholly street or luxurious, Nigo has taken a different path, taking the Kenzo story as his point of departure. Speaking to Vogue recently he explained, "Seeing the complete Kenzo archive, especially the early pieces from the '70s, has kind of changed my perception about the entirety of the brand. Previously my perception of it was based very much in the 1980s designer fashion boom that I experienced when I was young in Japan."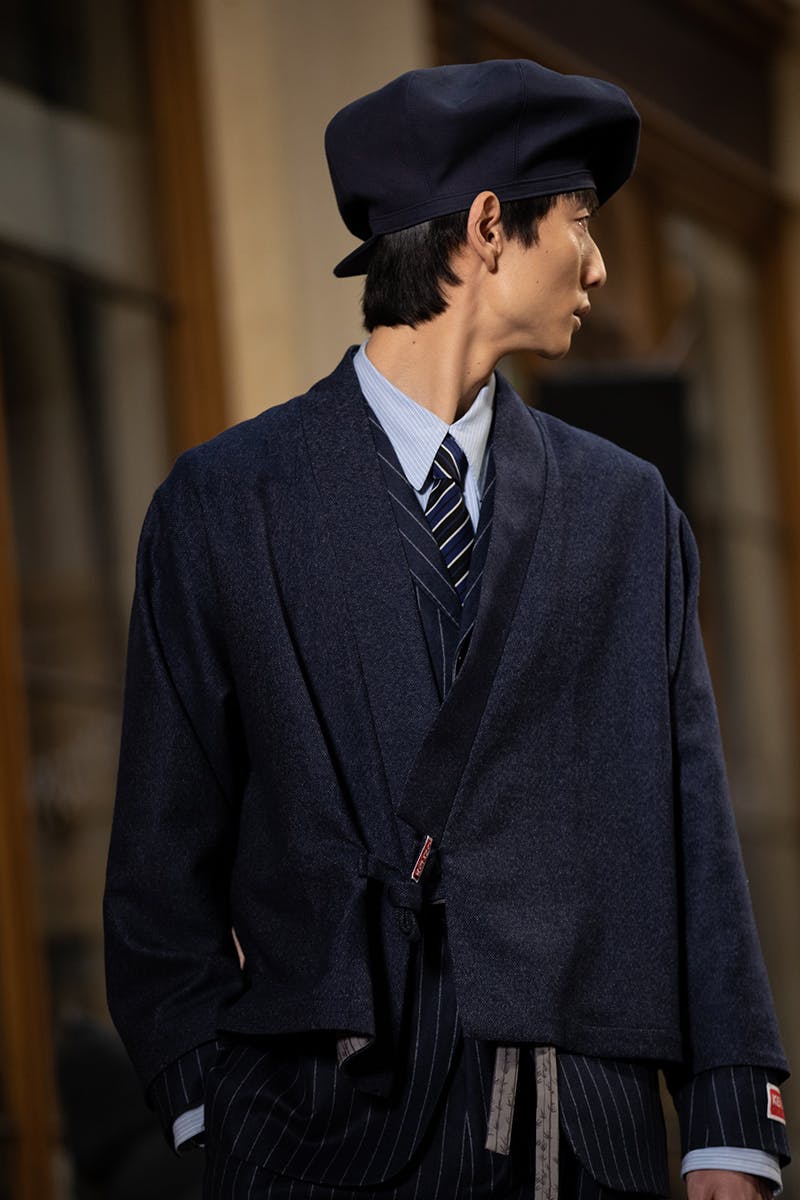 The presentation today saw the BAPE founder define his vision for the luxury fashion house: "a meeting between the Maison's heritage and his own contemporary codes." Takeda's three-button jacket enters into a dialogue with Nigo's affinity for the subversive sartorialism of British subcultures. Meanwhile, sturdy coverall jackets and workwear emblazoned with the archival Poppy Print reflect Nigo's idea of "impractical workwear."
The show soundtrack features an exclusive preview of the designer's upcoming album I Know Nigo with contributions from A$AP Rocky, Kid Cudi, Pharrell Williams, Pusha T, Teriyaki Boyz, Tyler, the Creator and Lil Uzi Vert.