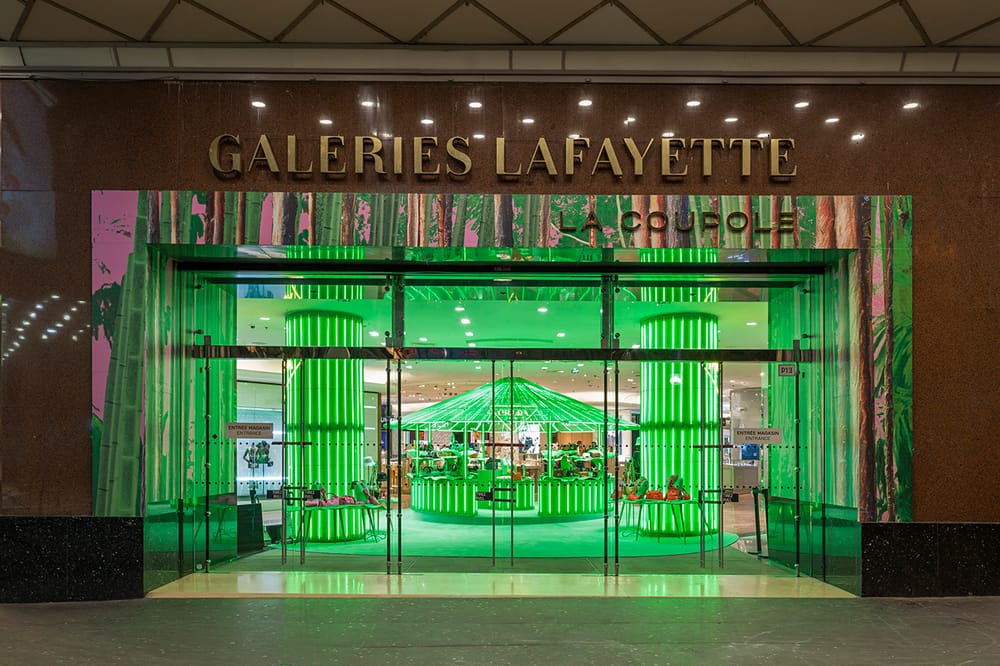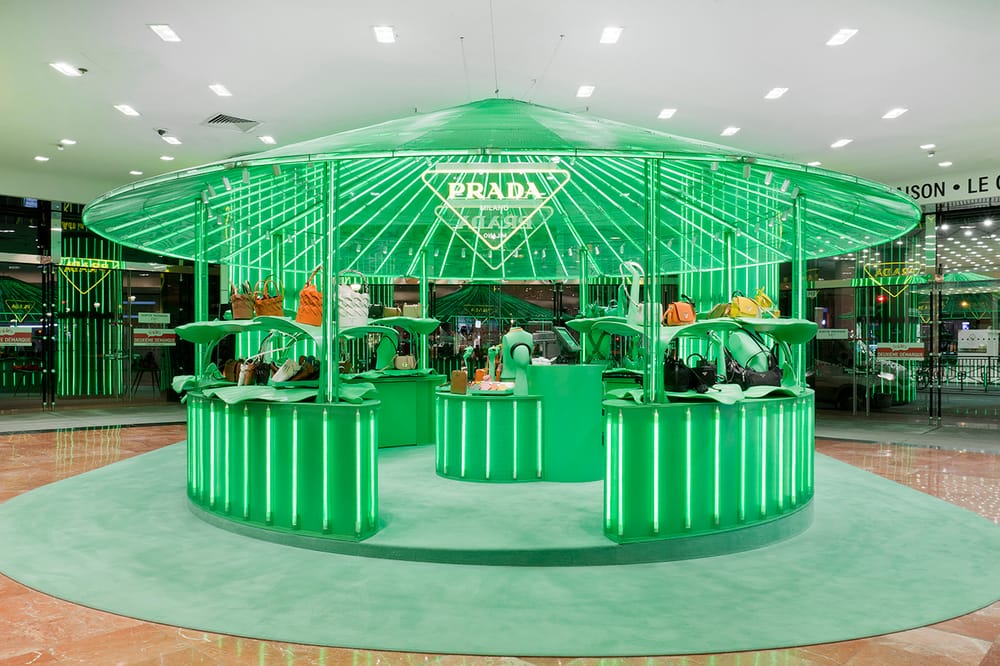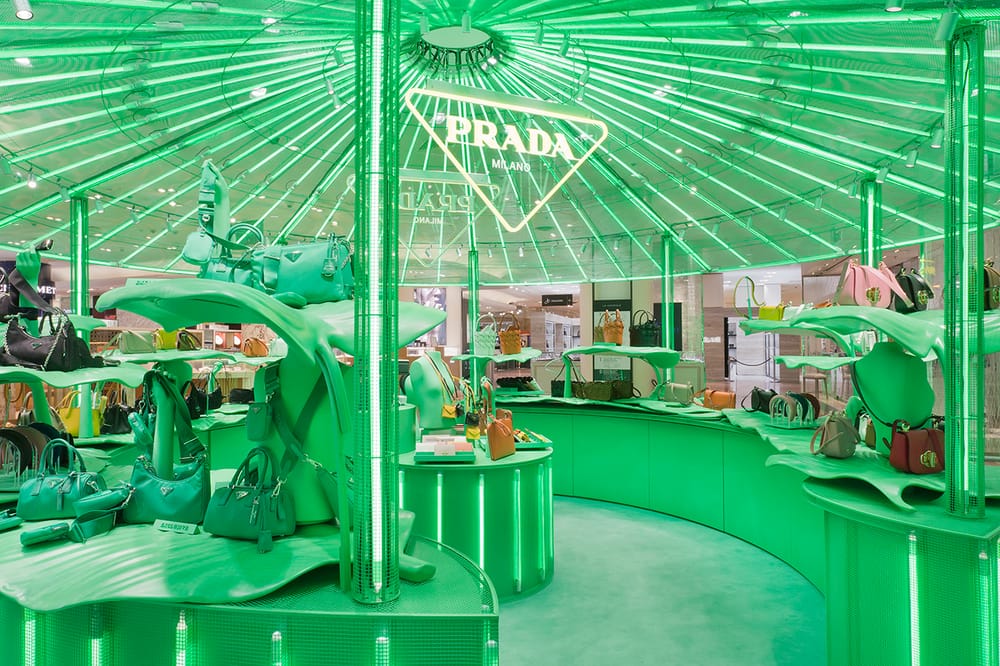 Pradarecently announced a collaboration with historic Paris department store Galeries Lafayetteon a tropical pop-up titled Hyper Leaves. The luxury fashion house took over two areas of the store for the nature-inspired retail installation, which includes a custom-built pavilion, massive neon baobab tree and plenty of oversized tropical leaves.
Predominately neon green, the pop-up is dedicated to displaying the brand's Spring/Summer 2020 collection, from clothing to footwear. Throughout both spaces, giant leaves are turned into product displays and benches and green carpeting leads visitors from product to product.
The women's pop-up is primarily housed in a custom green pavilion made from metal mesh and neon lights. Meanwhile, the men's space features a giant artificial baobab tree, also made with painted metal mesh and neon lights. Both attractions are lit up with bold neon signs in the shape of Prada's logo.
Footwear styles from Prada's Spring/Summer 2020 collection is available alongside clothing, many of which are cleverly placed at the base of the baobab tree. Most notably, two footwear styles previewed during the recent Prada Fall/Winter 2020 menswear show, will be exclusively on view at the store as a preview launch.
Hyper Leavesis currently open at Galeries Lafayette Paris Haussmannuntil February 10.