After presenting a selection of works that payed homage to his childhood town of Plobannalec-Lesconil at NANZUKA last month, Jean Jullien returns with a new show at ALICE gallery in Brussels. The exhibition's title, "PETRICHOR," refers to the smell that accompanies rain after a period of dry, warm weather. This olfactory term is the basis of Jullien's new works, recalling memories of contentment, nature and escape through the senses.
The internationally lauded French artist presents natural landscapes with minimalist subjects in a contemplative way, using a colorful and refined aesthetic removed of superfluous details. The depictions of brilliant blue bodies of water, sandy landscapes and walks along the cliffs evoke specific smells associated with these images. A highlight of the exhibition includes a painted five-panel wall divider showcasing a boat on the water at sunset, surrounded by a pink and orange sky. Jullien wrote via Instagram, "And that's what this show is about: trying to capture moments that I found beautiful."
Take a look at select works from "PETRICHOR" in the gallery above. The exhibition is on view now until January 11, 2020.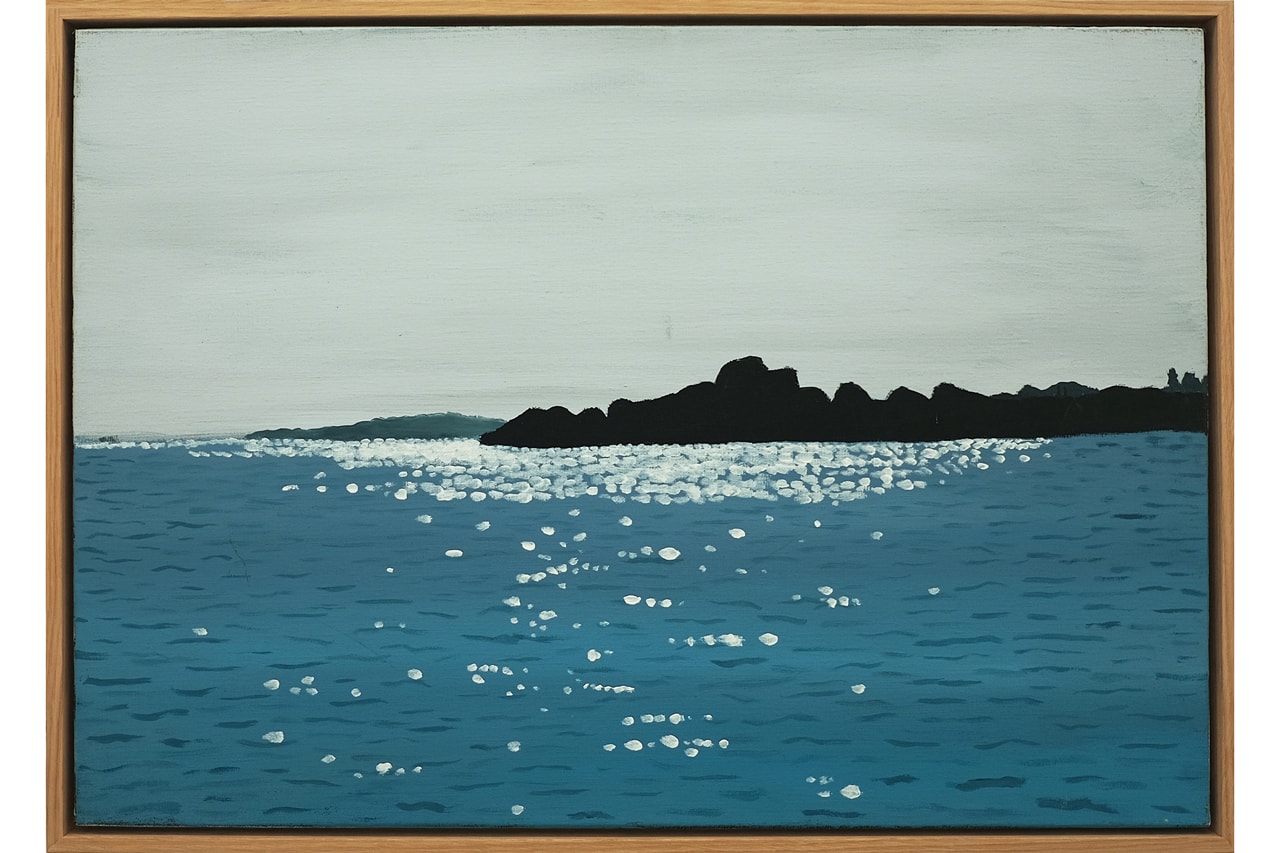 ALICE Gallery
Rue du Pays de Liège 4
1000 Bruxelles, Belgium