ZAHA HADID ARCHITECTS COMPLETE WORLD'S TALLEST ATRIUM IN BEIJING
Zaha Hadid Architects have completed the world's tallest atrium, Beijing's Leeza SOHO. Located in the Chinese capital's southwestern region, the building sits on Lize Road, anchoring Fengtai business district — the sprawling financial and transporting hub located between the city center and brand new Beijing Daxing International Airport, also designed by Hadid's team of architects.
The 45-story building remains a brand new office space for small and medium-sized businesses and received LEED Gold certification by the US Green Building Council. The building's two halves feature a unique rotating "pas de deux" construction, both of which are connected via skybridges across a variety of floors. This allows for a luxurious panoramic view of the city while still maintaining its sculpture-like design quality. Among these sustainable features include double-insulated glass curtain walls systems that allow for efficient environmental control for each floor, highly-efficient filters that remove air particulates via the air-handling system, external water-collection fixtures, an insulating green roof that harvests solar energy, and more.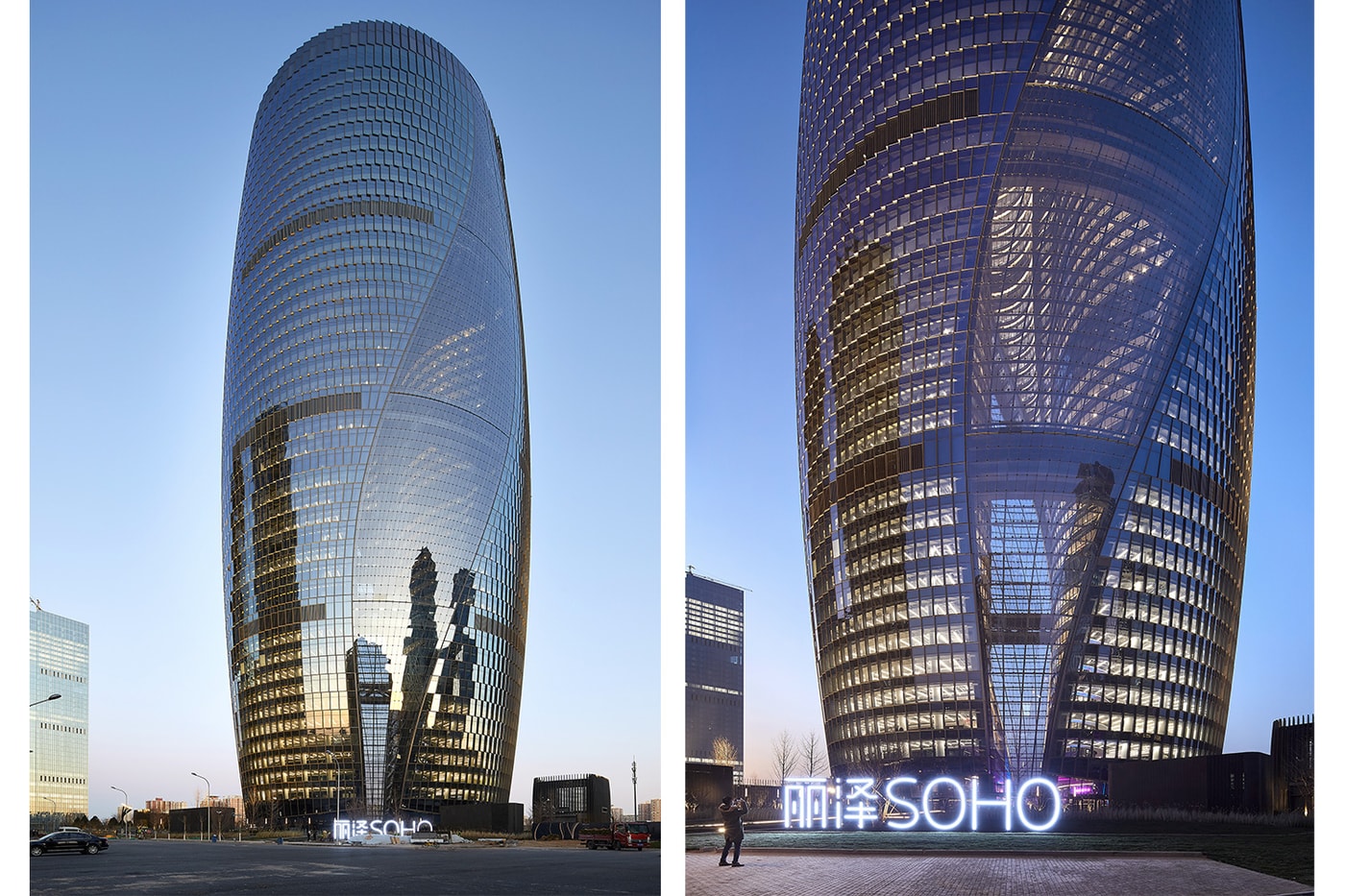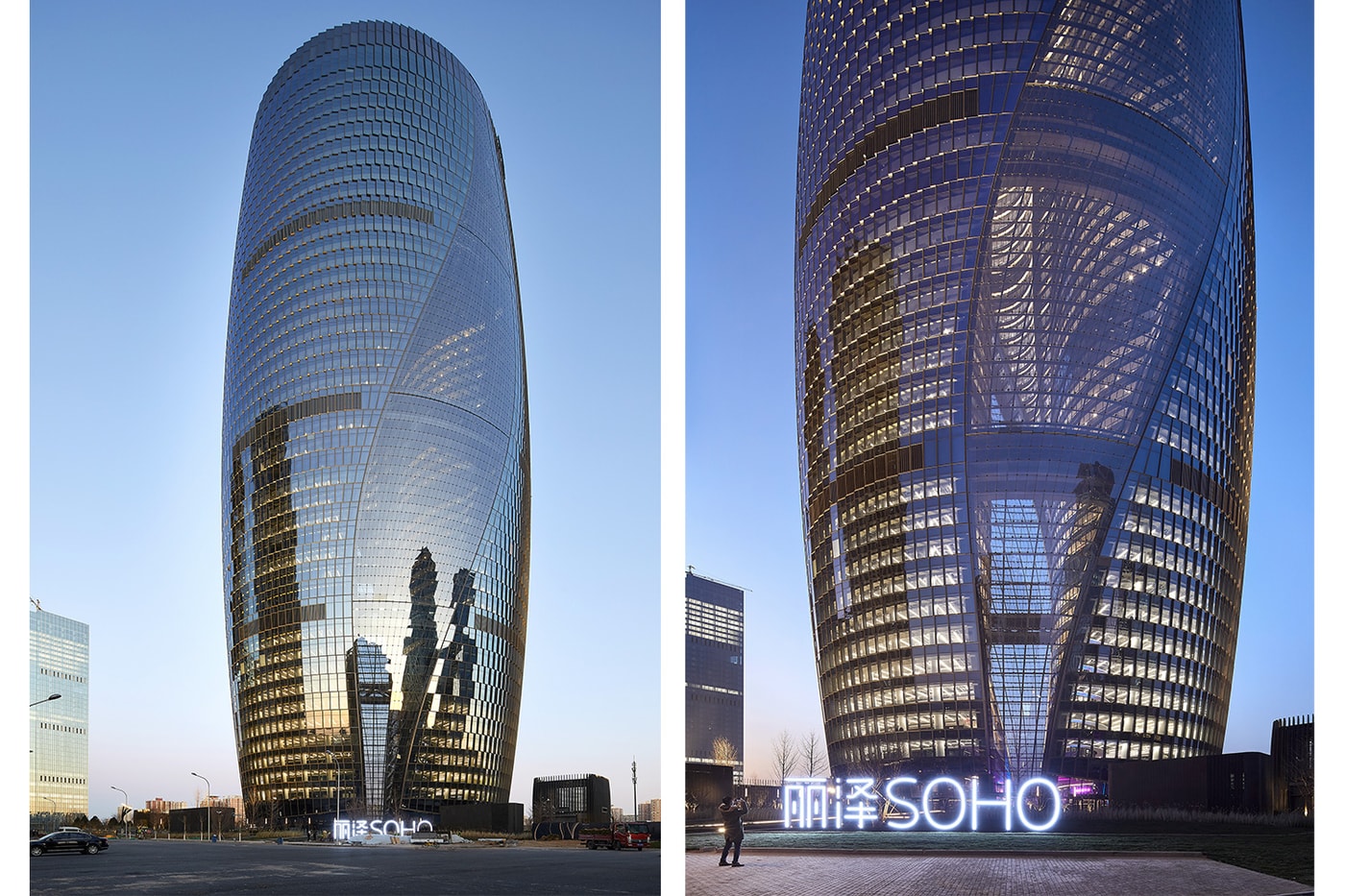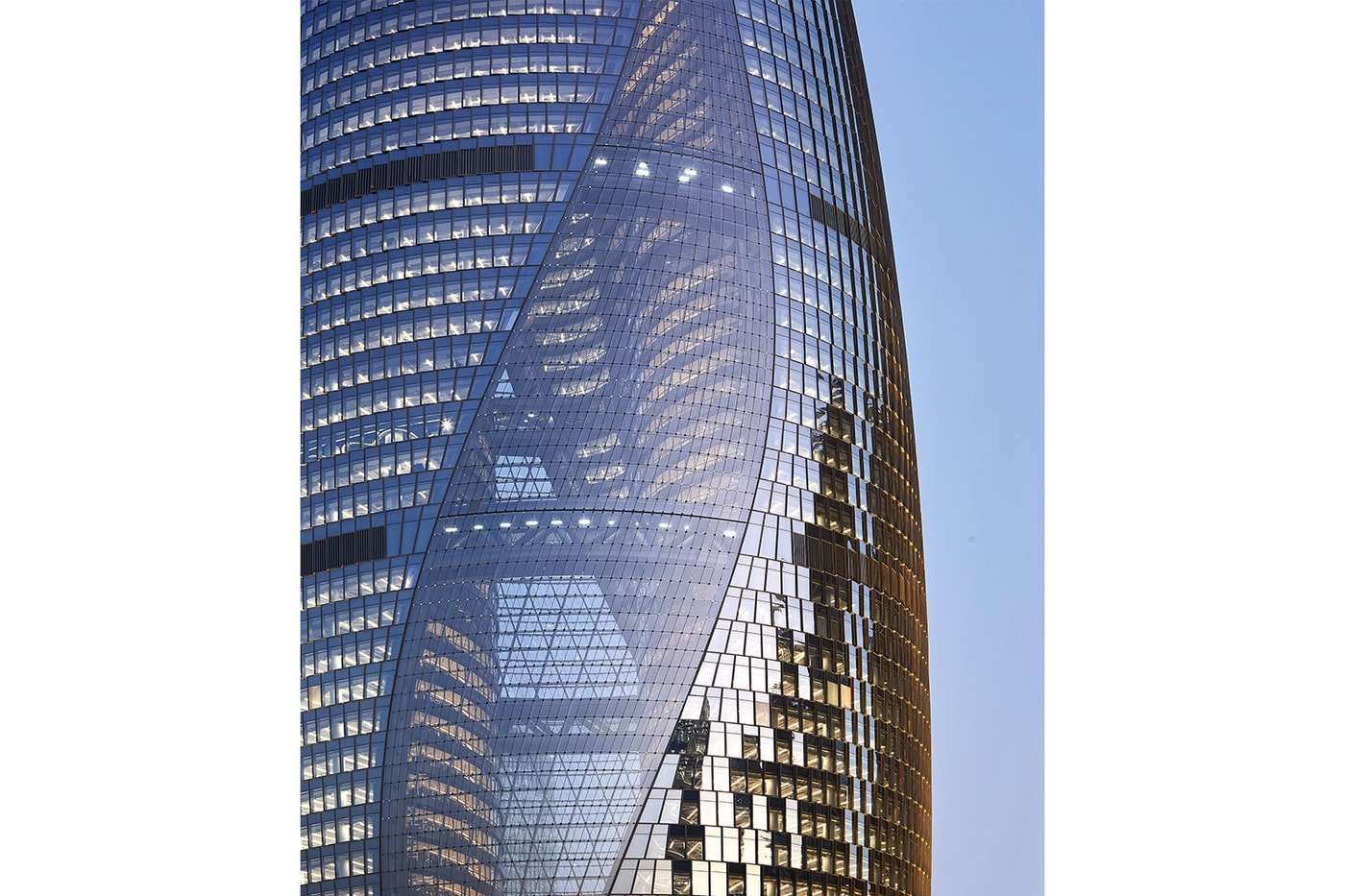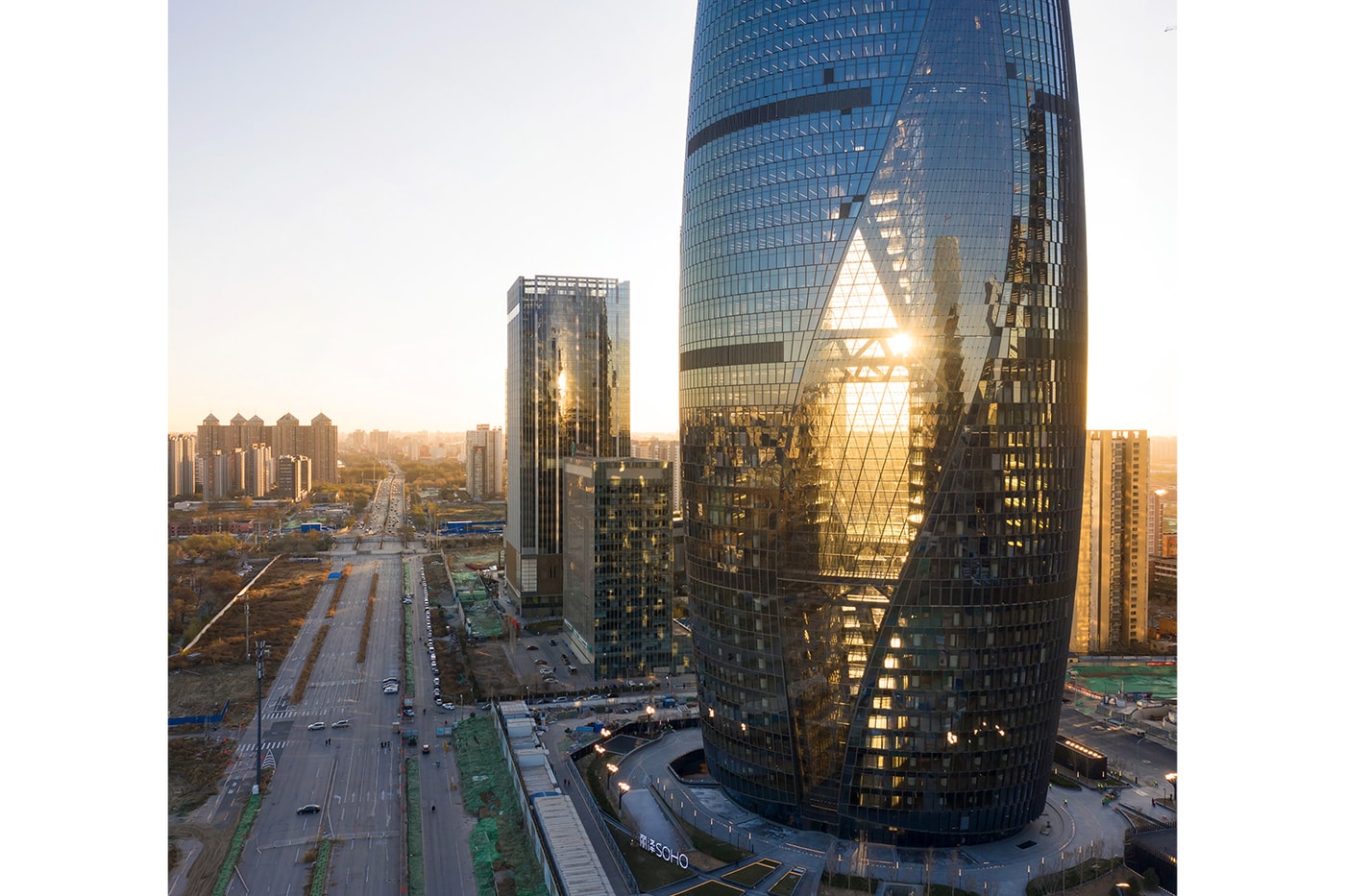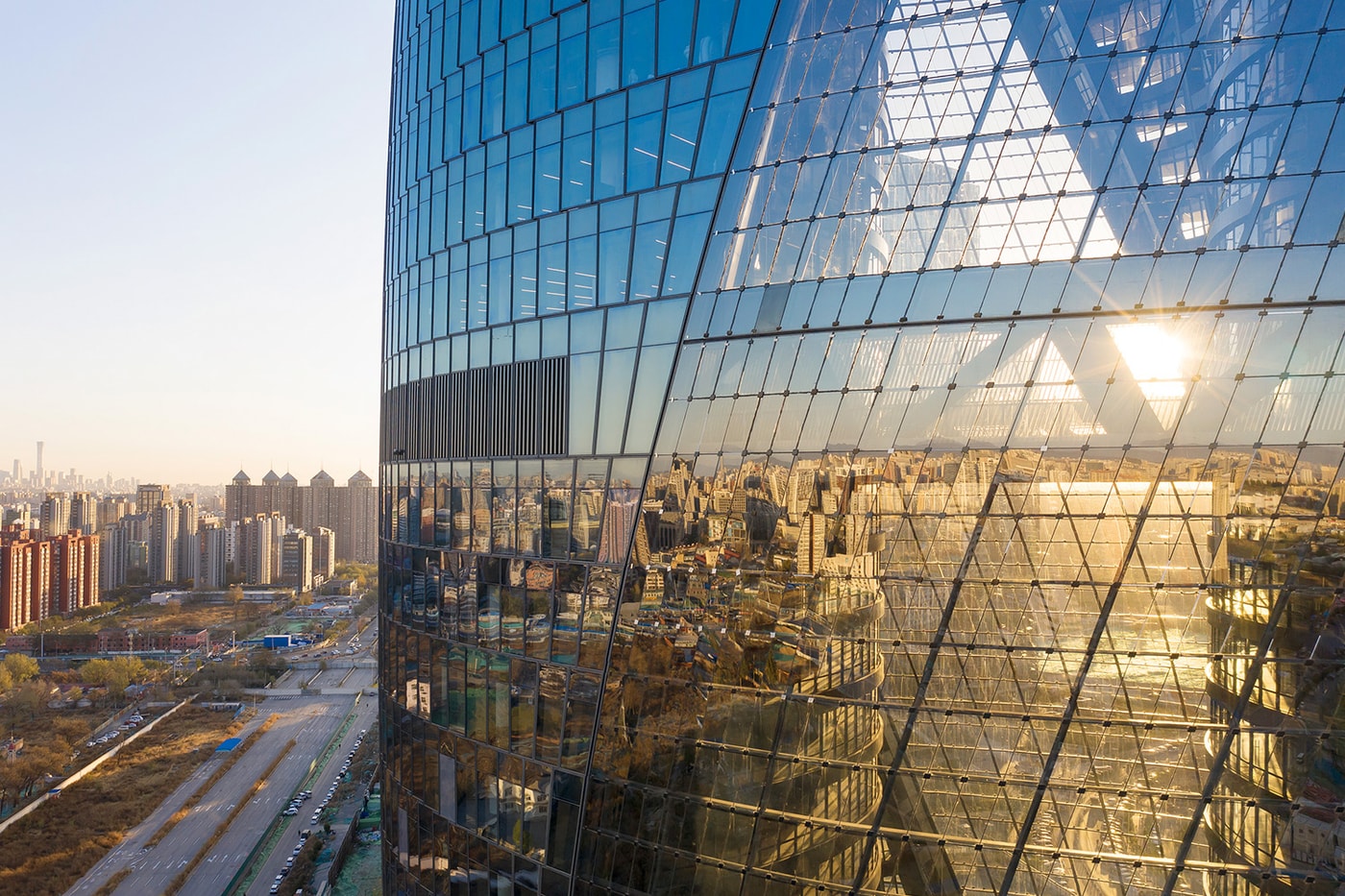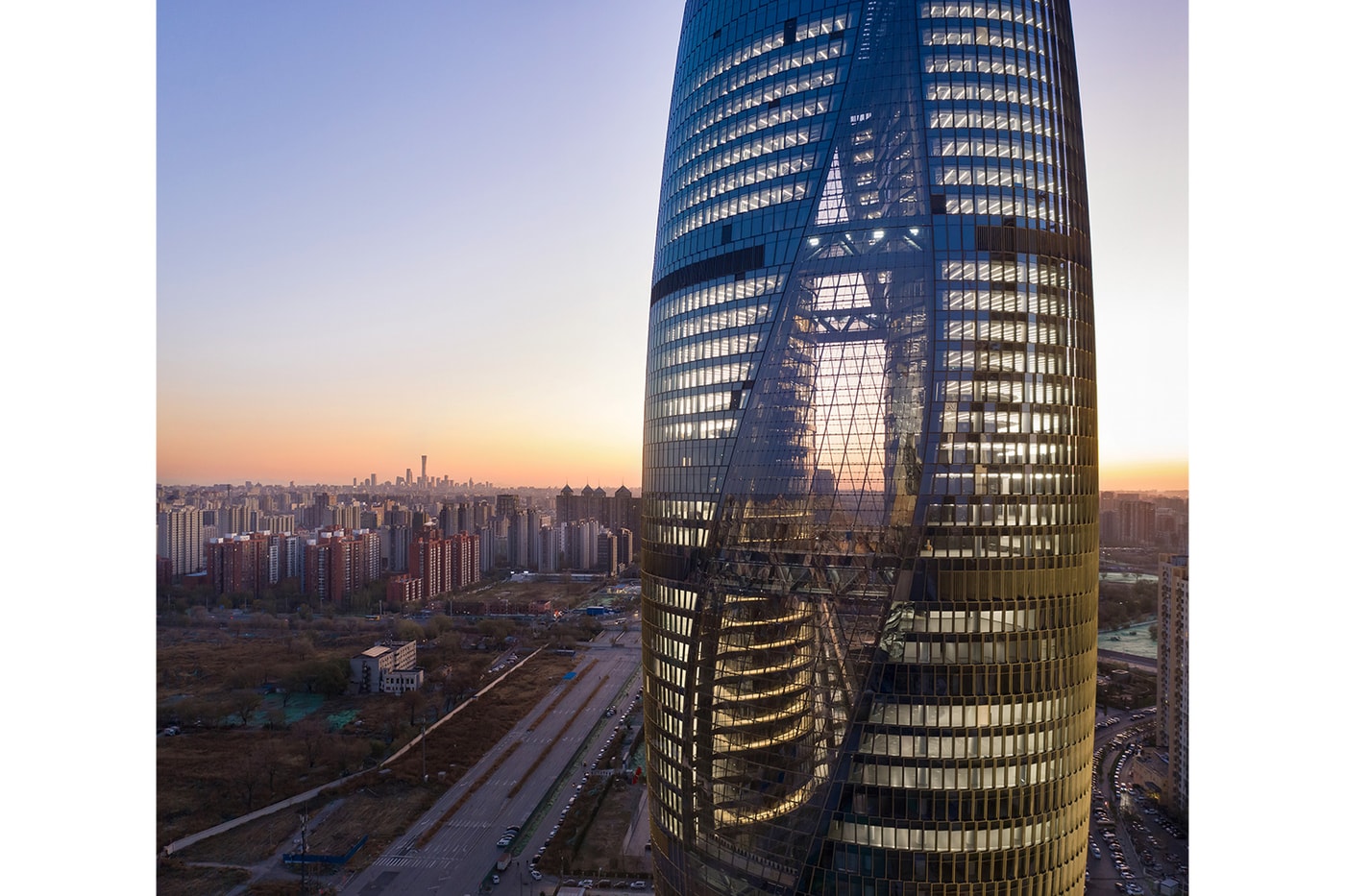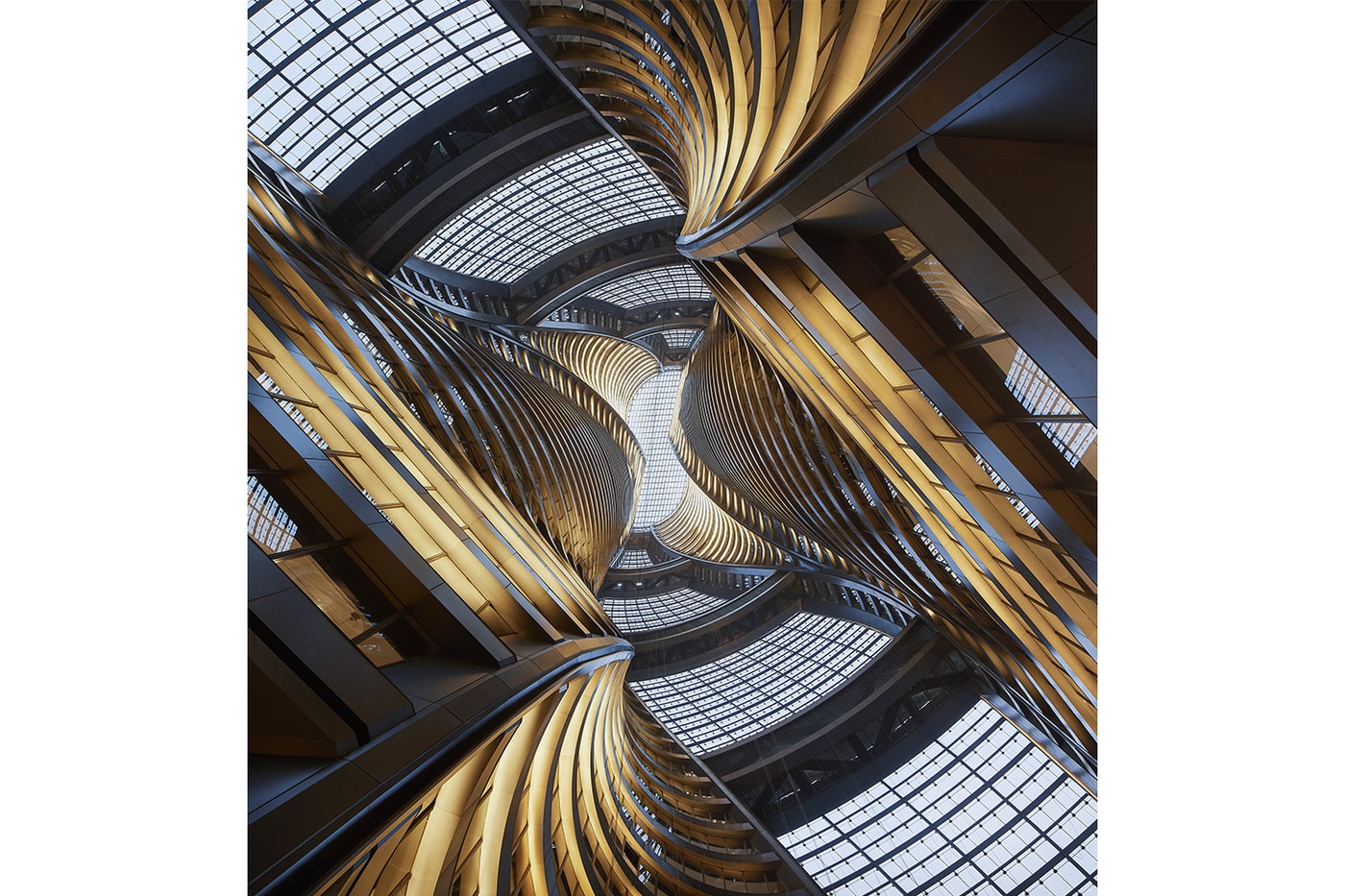 ---