The amount of cold hard cash that circulates in hip-hop is pretty insane when you compare it to any mainstream pop star's bank account. Rappers are, out of necessity, entrepreneurs, and unlike most stars there's a particular kind of hustle involved that helps them make it big. Most of the time, it transcends music and sees them earning their money elsewhere.
Judging by this rundown of mega rich artists, it takes a clever head for investment and a keen eye for a cool business to help you become one of America's richest people. So, from number eleven to the top spot, here's a run-down of the world's richest rappers (according to WealthyGorilla and Forbes.com) and how they earned their fortune.
11. Drake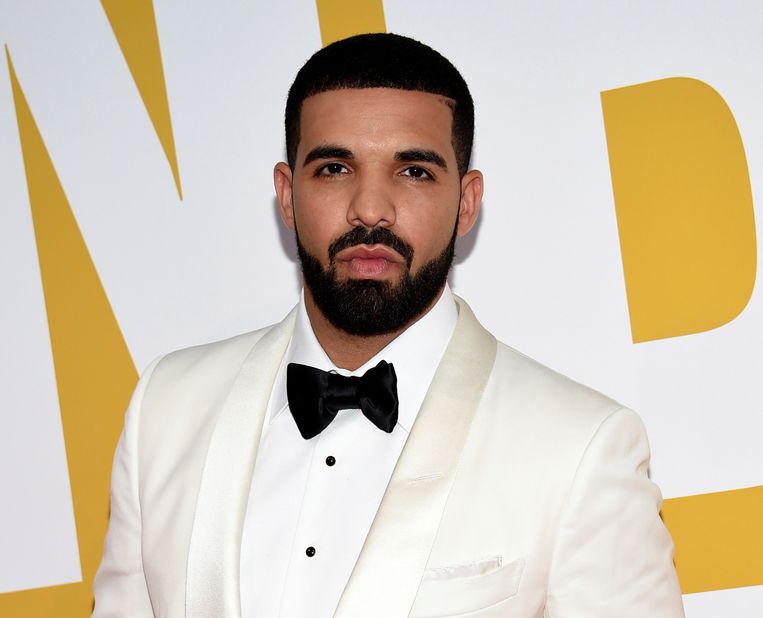 Net Worth: $150 Million
Forbes recently crowned Drake as the youngest rapper to make it into the millionaire's club. In addition to all those record-breaking albums that topped the charts and selling out international headlining tours, the Canadian entertainer profited from investing in real estate properties, launching Virginia Black whiskey, and securing a residency at XS Nightclub in Las Vegas.
The October's Very Own label is also still in business and the clothing stores are fully functioning all year round. The fruits of Drake's fortune are merely in the early stages of growth—over the past year alone, it's increased by 50 percent.
10. Lil Wayne
Net Worth: $150 Million
The radio silence on Lil Wayne's front over the past few years, as Tha Carter V experienced delays and the rapper clashed with his Young Money colleague Birdman, meant many had assumed that Dwayne Michael Carter Jr. had lost his riches. But fear not! While his net worth of $150 million might not fully reflect the cash that sits in his bank account (Carter has admitted that himself), he's still going strong as one of the richest rappers in the game thanks to a series of lucrative live shows and clever business moves. Late in 2018, Wayne took full control of the Young Money brand, so when that deal kicks in his value is set to soar in the coming years.
But what kind of things could Wayne do with that serious wad of dough? Well, if he was game to visit space, he could fund one of Elon Musk's Falcon Heavy shuttle launches and shoot off into the stars. Or, if he wanted to stay a little closer to earth, he could bring his favourite underdog football team into the major leagues!
9. Ice Cube
Net Worth: $160 Million
If you want to make it big in the rap world, diversification is key; O'Shea 'Ice Cube' Jackson knows all about that. Having made his first round of cash as a founding member of N.W.A., Cube avoided fading into the backdrop as the new millennium arrived – not by continuing to release music, but by planting some seeds that would grow tall in the years that followed. He still releases records every so often, but the bulk of Cube's cash comes from his movie ventures; he's produced and starred in the xXx series, box office smash comedies and, of course, the N.W.A. biopic Straight Outta Compton, earning him a cool $160 million.
That's a lot of money – enough to cover NBA player Chris Paul's paycheck for four years – but it could do a world of good if Cube wanted to be an altruistic dude. $160 million is enough to rid Philadelphia of hunger for a whole year.
8. Ronald 'Slim' Williams

Net Worth: $170 Million
Sometimes, opting to take the backseat instead of flaunting your wealth can earn you a wild amount of money. In the case of Ronald 'Slim' Williams, it was his role as the co-founder of Cash Money Records alongside his vocal younger brother, Birdman, that earned him his fortune. Since he carries an obligatory executive producer credit on every Cash Money record, he's been raking in a serious amount of cash on every Drake, Nicki Minaj, and Young Thug song that smashes the charts. With his elusive nature and fat wallet, it's no surprise he's known as 'The Godfather' of the label.
And if you're wondering exactly what $170 million can buy you in this day and age, get this: there's a 15,000 sq ft condo on Manhattan's West 42nd Street up for sale, that includes 10 bedrooms, 11 bathrooms, a Lamborghini, courtside seats for the Brooklyn Nets and, for some mad-hatter reason, a trip to space in its price tag. Coming in at $85 million, Ronald 'Slim' Williams could buy two of these bad boys.
7. Eminem
Net Worth: $210 Million
Eminem's influence in certain hip-hop circles is unparalleled, and his records – even in the streaming era – continue to pull massive numbers. Last year, his surprise record Kamikaze dropped out of nowhere, soared to the top of the Billboard Hot 100 and went platinum in the process – but musical success alone can't earn someone over $200 million in this day and age. Instead, it's some smartly placed investments in places like StockX and the online music encyclopedia Genius that are set to see Marshall Mathers move even further up this list in future.
He doesn't seem like the kind of guy who's into Crockery, but with his current fortune Eminem could almost buy the entire Chitra Collection, including teapots, fine china and statues dating back 13 centuries. In order to get it all though, he'd have to acquire a couple of extra million to match its $212 million price tag.
6. Master P
Net Worth: $250 Million
Before Jay and Diddy decided that becoming businessmen as well as musicians seemed like a good idea, Master P (or P. Miller as he's known in the boardroom) was setting the blueprint for the rap entrepreneurs to come. Having started No Limit Records back in the 1990s, his musical portfolio has developed into a dozen's strong collection of rap talents that's primarily managed by his son Romeo. Nowadays though, he's earning his fortune by investing in just about anything: a portfolio of properties, film and TV shows, fast food outlets and sex toys. It's racked him up a fair wad of cash: a quarter of a billion dollars, to be exact. And yet, he still finds the time to manage Gucci Mane.
But did you know that Master P could buy the Playboy Mansion, most recently valued at $200 million and still have some pocket change? With what he has left over, he could scrape together the coins to buy 490 brand-new Porsche 911 Cabriolets. All that's left is finding a garage big enough to fit them in.
5. Kanye West
Net Worth: $240 Million
Now, we all know what you're thinking: Kanye claims he's broke, but on paper his accumulative net worth is estimated to be somewhere around the quarter of a billion mark. You see, for every sell out tour or brand collaboration he does, raking in a pretty paycheck, there's the launch of his own fashion line or the running of G.O.O.D. Music that sets him back tens of millions of dollars each time. Whether or not the figure above is completely accurate is still open for speculation, but we do have a fun fact. $250 million might seem like a lot of money, and does make him one of the richest rappers in the world, but it's pocket change to West's 22-year-old sister-in-law Kylie Jenner, whose cosmetics brand has helped evolve her into an eye-watering $900 million entity. She's on par with a hip-hop heavyweight; Yeezy, it seems, will have to keep up.
But what could he spend that mad fortune on? Well, if he wanted to inject it back into raising the clout of his sneaker line, he could buy 190,000 pairs of his most sought after silhouette on the resale market. According to StockX.com, that's the Yeezy Boost 750 OG in the light brown colourway.
4. Russell Simmons
Net Worth: $340 Million
The rap stars on the cash-splash podium really are putting the work in, as there's almost half a billion dollars between number three and number four on this list. Widely credited as the dude that co-founded Def Jam, Russell Simmons enjoyed years of success as a music businesses titan before allegations of sexual misconduct came to light. He might have denied them in a clear Instagram post shortly after, but Simmons still decided to step down and have a younger crop of creative talents take over his companies, skirting scrutiny while still earning nearly $350 million.
With his fortune, Simmons could sell his house(s) and move into the most expensive hotel suite in the world: The Royal Penthouse Suite in Geneva's Hotel President Wilson. At $80,000, he could live there comfortably for 11 years and 233 days.
3. Sean Combs (Diddy)
Net Worth: $740 Million
2019 marks four years since the artist formerly known as Puff Daddy released new music, though his folio of bougie businesses have allowed his cash flow to look pretty regardless. With an estimated net worth of $855 million, Sean 'Diddy' Combs is officially the second richest dude in hip-hop, and one of the most well off in the world to boot. New beats might be on the back burner, but it's a luxury item that hip-hop artists often rap about that has helped Diddy see dollar signs: Ciroc. Yep, back in the mid-2000s, Sean agreed to sign a 50/50 profit deal with the luxury Vodka brand, and they've been raking it in ever since.
With his fortune most likely just sitting there, doesn't it make sense that Sean Combs would invest his money in some wildcard activities – like cloning himself? If he were to find a doctor to agree to the procedure, Combs could create over 50 mini versions of himself with his fortune and watch them grow, like he lives in some weird alternative reality. Just a thought!
2. Dr. Dre
Net Worth: $800 Million
Dre made much of his fortune back in the mid-2000s with the Beats boom, as the rapper's headphone company imploded into the hands of millennials everywhere. Since then, a lucrative buyout by Apple, worth an estimated $3 billion, has kept his pockets lined ever since. He's sat comfortably on the list of the richest rappers for a few years now, but might see a spike happening soon. After all, late last year, Dre just shifted a healthy amount of Apple stocks worth an obscene amount of money. In 2020, he might pip his competitors to the top spot once again.
You know, when you've got that much cash sitting around, you must spend a lot of time hypothesizing how you could spend it. But if he's really struggling to spread his wealth, Dre might consider buying a shit ton of his own headphones. Did you know, for £820 million, Dre could buy 27,300,000 pairs of Beats Studio 3 headphones? Sounds like a good idea to us.
1. JAY-Z
Net Worth: $1 Billion
Jay spent about a decade perched on the second and third podiums of the hip-hop rich list, but the past year has seen him soar past his competitors and finally take the top spot. He might not have released a solo record in 2018 (the monumental Everything is Love by him and his beau Beyoncé was his only musical outlet), but his business ventures helped to rake in enough money to become the world's richest musician last year, banking a cool $930 million. That's thanks to his ownership of Tidal alongside stakes in Roc Nation and liquor company Armand de Brignac. Pair his wealth with that of his wife's (another $355 million), and you can see why Bey and Jay continue to be the quintessential American power couple. Long may they reign!
The idea of these two being carved into the side of Mount Rushmore is pretty spectacular to us right now; maybe that's the only acceptable way they can spend their money in 2019.