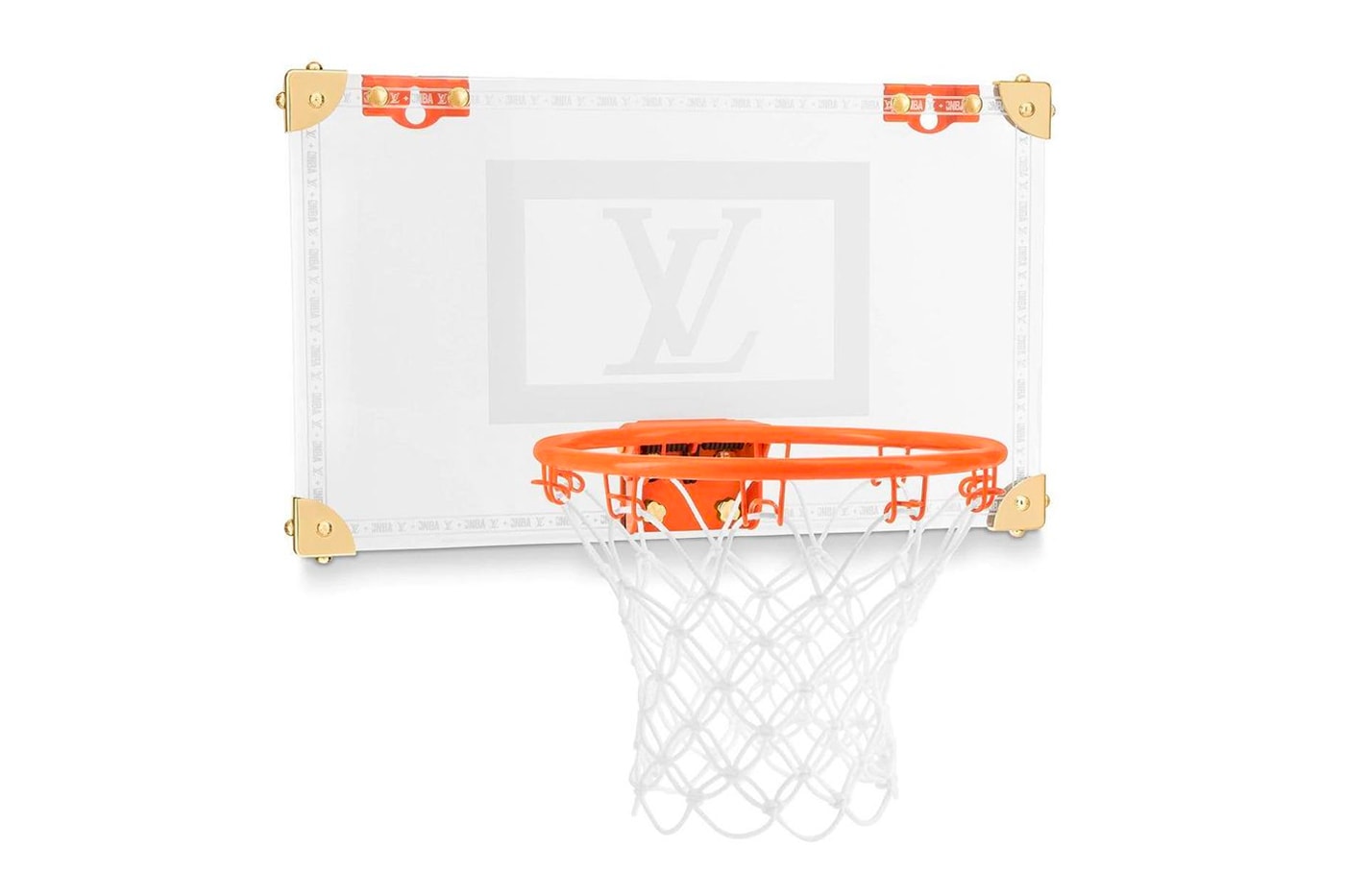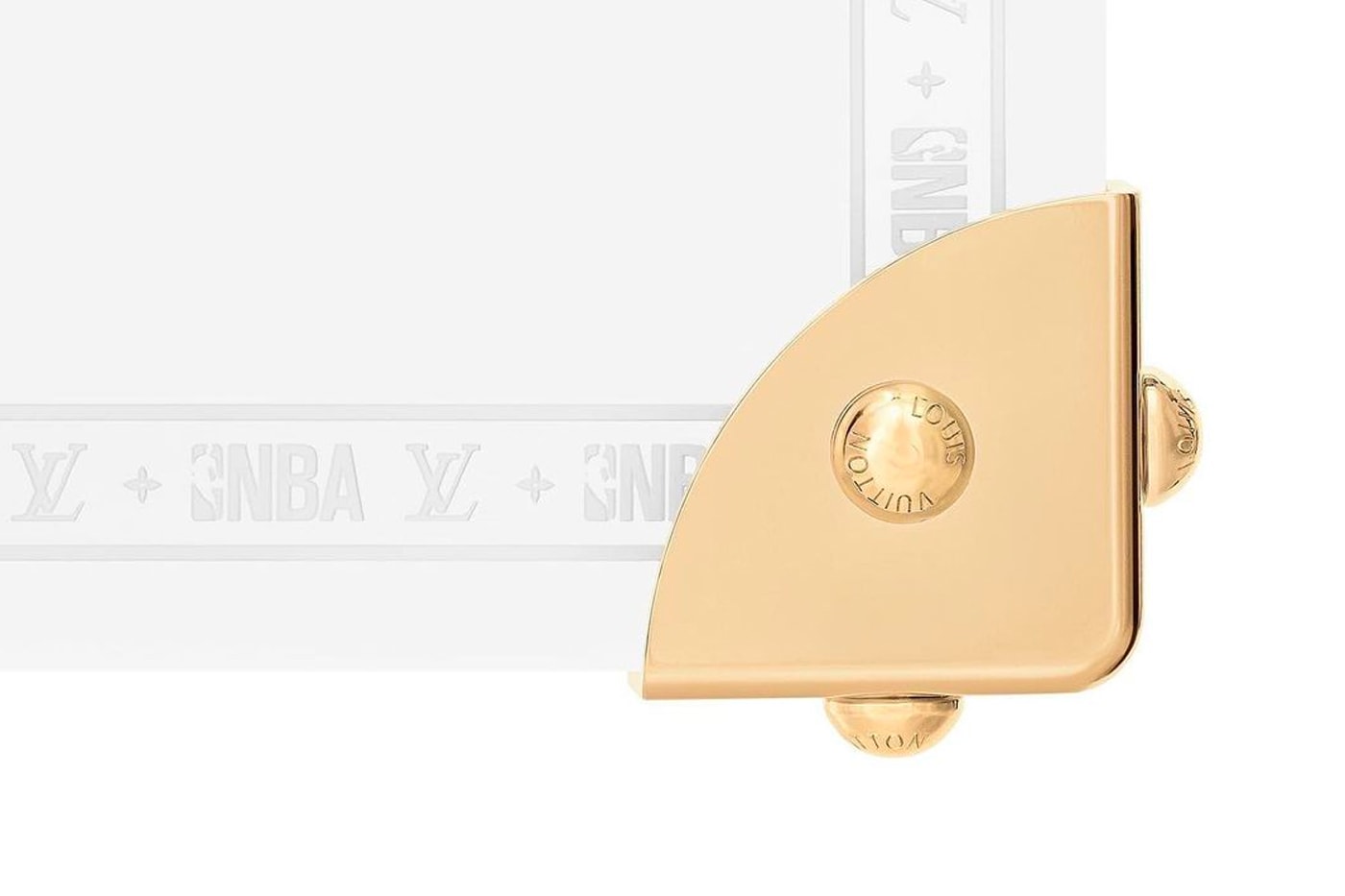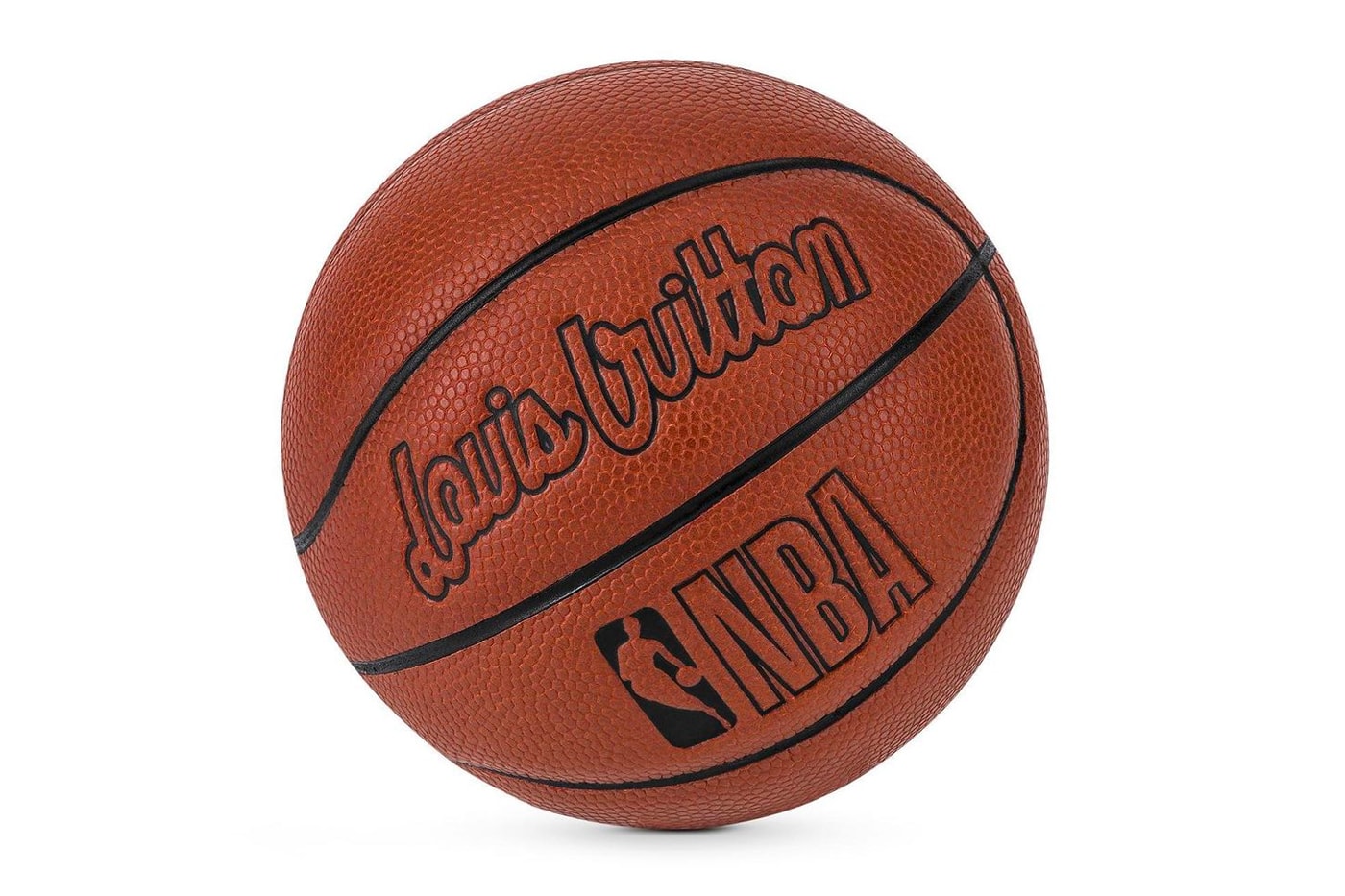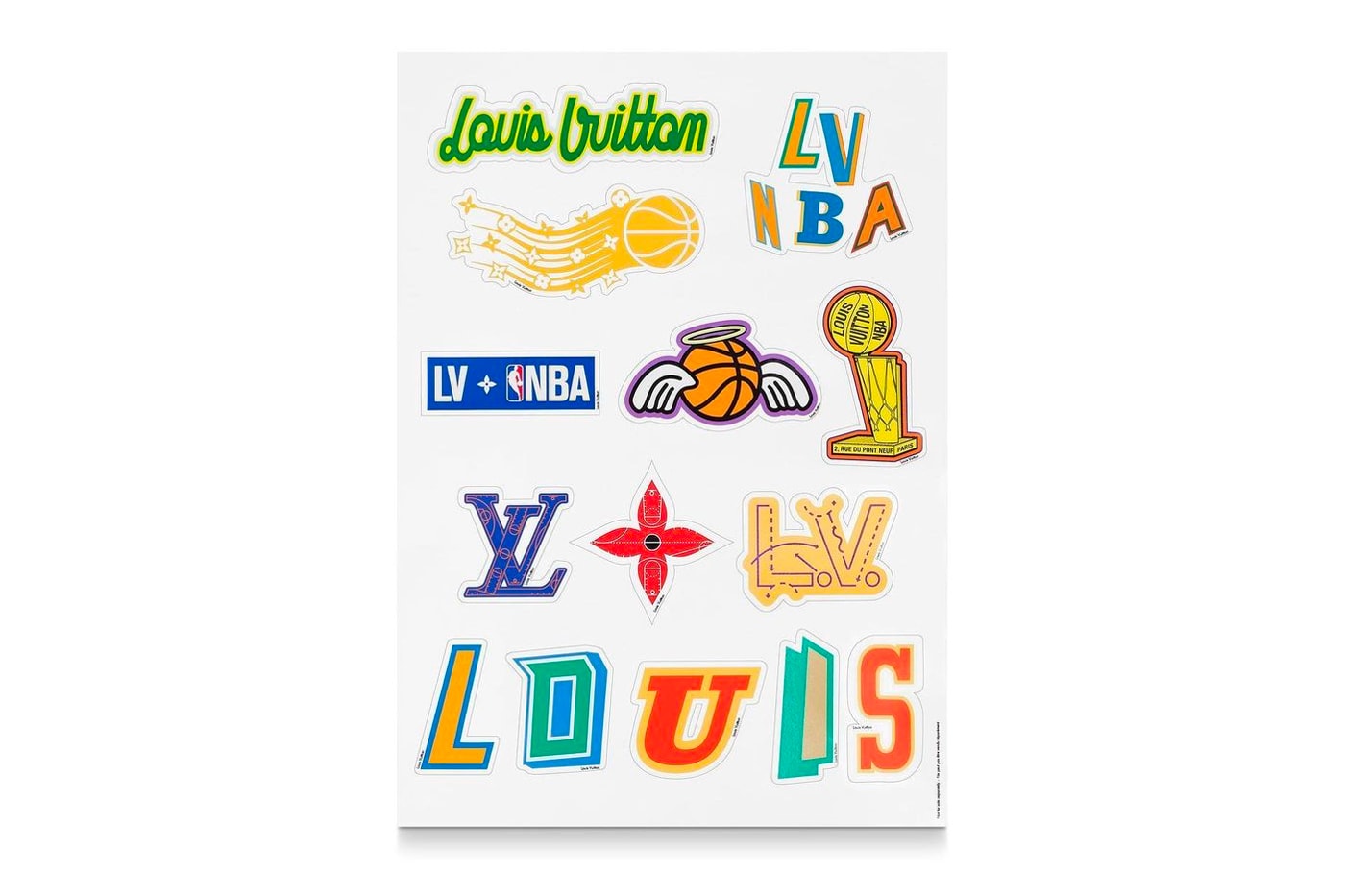 Designed by Artistic Director Virgil Abloh, included in the NBA x Louis Vuitton  collection is a Backboard and Ball that defines sport luxury.
Inspired by LV's signature trunks, the clear backboard features gold accents in the form of corner trim and caps along with frosted branding elements. The frosted backboard design also comes complete with bright orange fasteners and rim with net. The accompanying basketball feature a classic dark leather and black trim design complete with NBA and Louis Vuitton branding.
The NBA x Louis Vuitton Backboard and Ball will be available at select Louis Vuitton locations in the coming weeks.