Palace Summer 2021 Outerwear
To accompany its Summer 2021 lookbook, Palace has now released a closer look at all the jackets, knitwear and sweatshirts arriving this season.
Leading the set is a bomber jacket celebrating the mallard dabbling duck, rugged flak jacket style, "PALACE" monogram denim trucker and a hooded jumper jacket marked with an international flag Tri-Ferg motif. Moving on to knitwear we have a Katakana focussed bunny knit and range of playful "PAL/ACE" middle finger knits in an array of colors. Finally, sweatshirts come heavy with a chrome Tri-Ferg print hoodie, a hoodie marked with notable team riders and a 2000s-esque tribal hoodie leading the charge. While accompanying crewneck sweaters include a style centered around the Sanskrit syllable "Om," a sporty Italia take, premium embroidered Tri-Ferg design, classic "Basically A" style and a selection built around the "PALACE" wordmark.
Palace's Summer 2021 collection will see its regular weekly releases, starting with its first drop arriving on May 7, and in Japan and China on May 8. For more on the upcoming delivery, make sure to check out offerings in the following categories:
– Tracksuits
– Tops
– Bottoms
– Footwear
– Accessories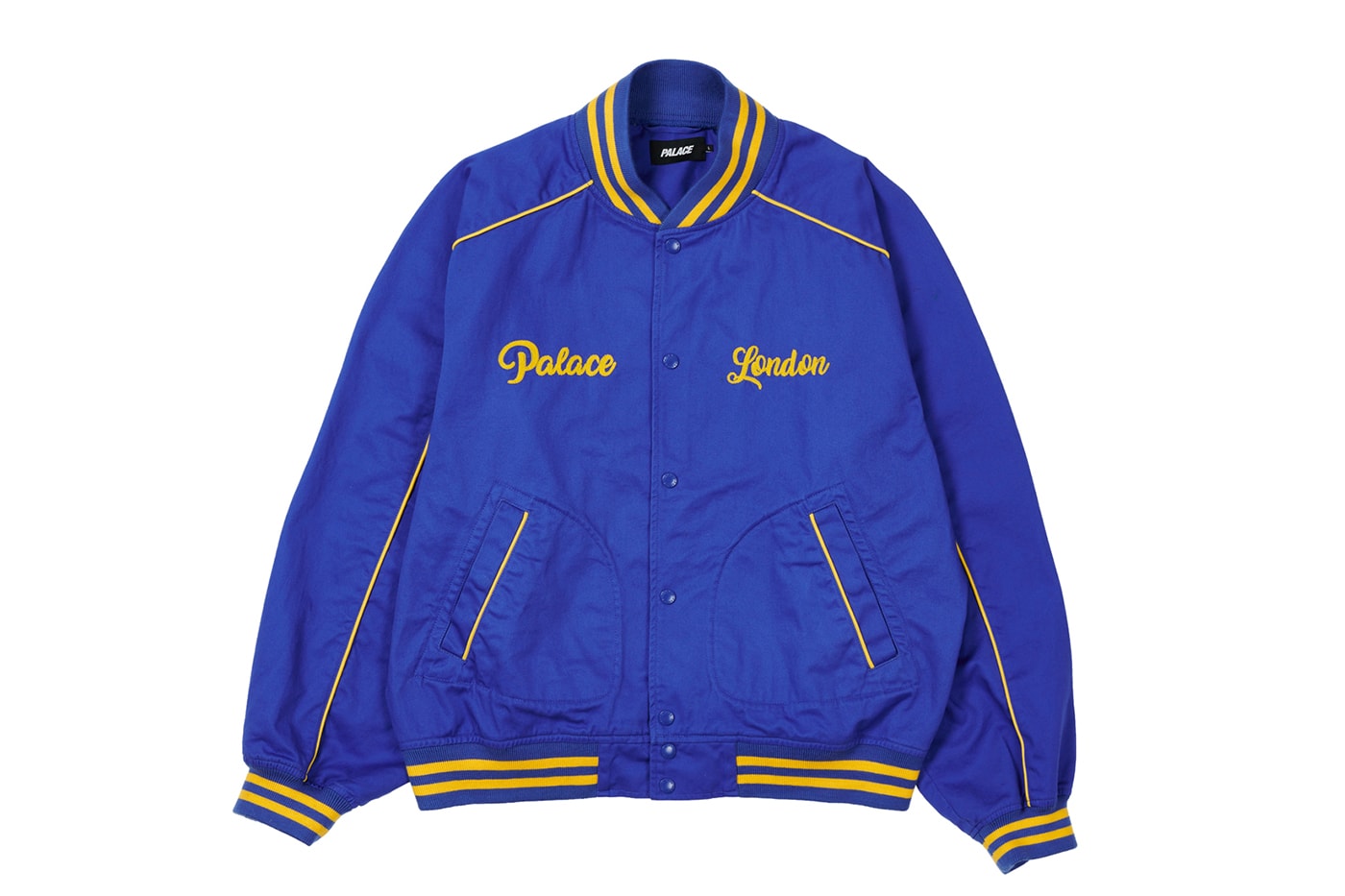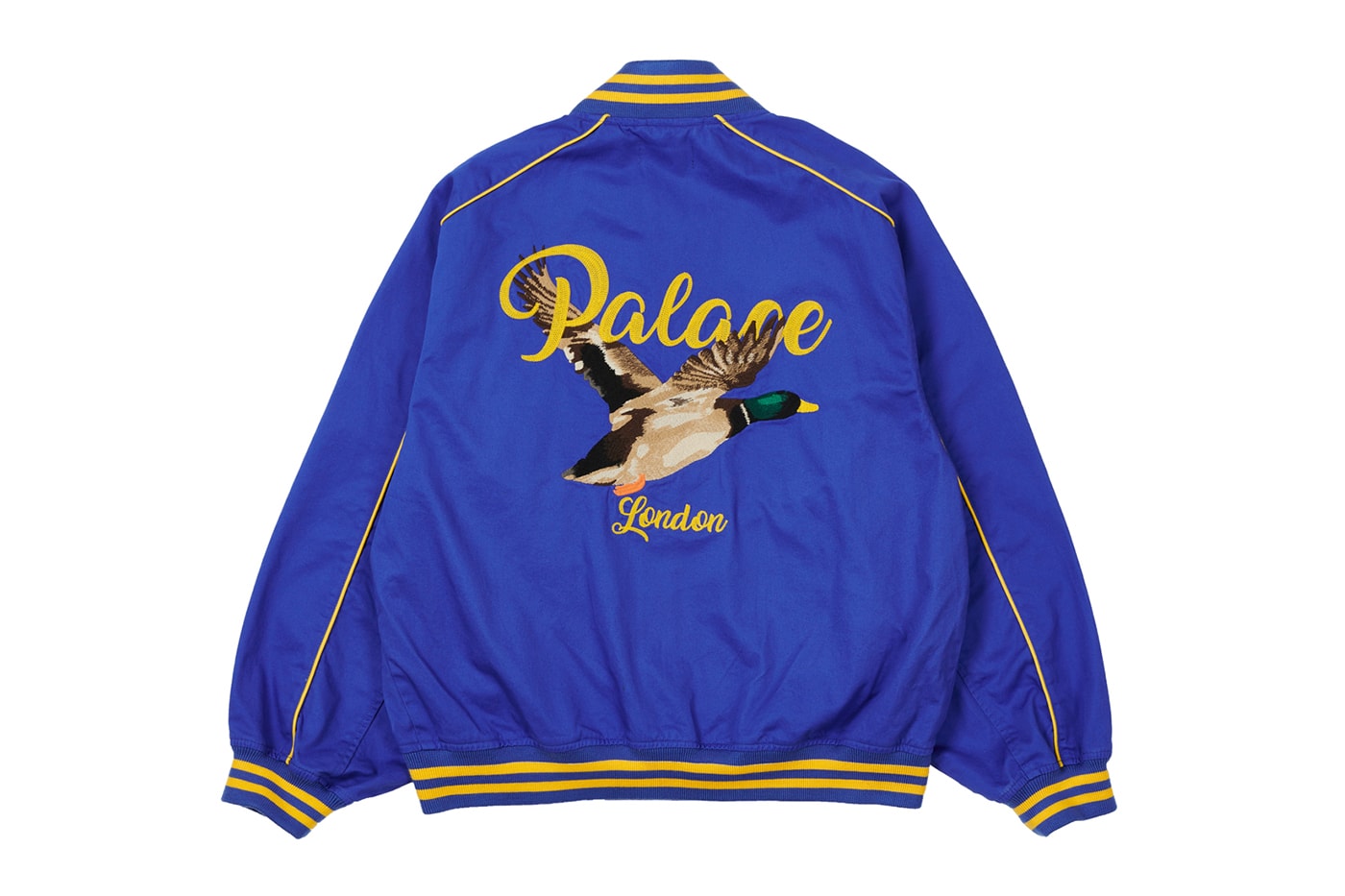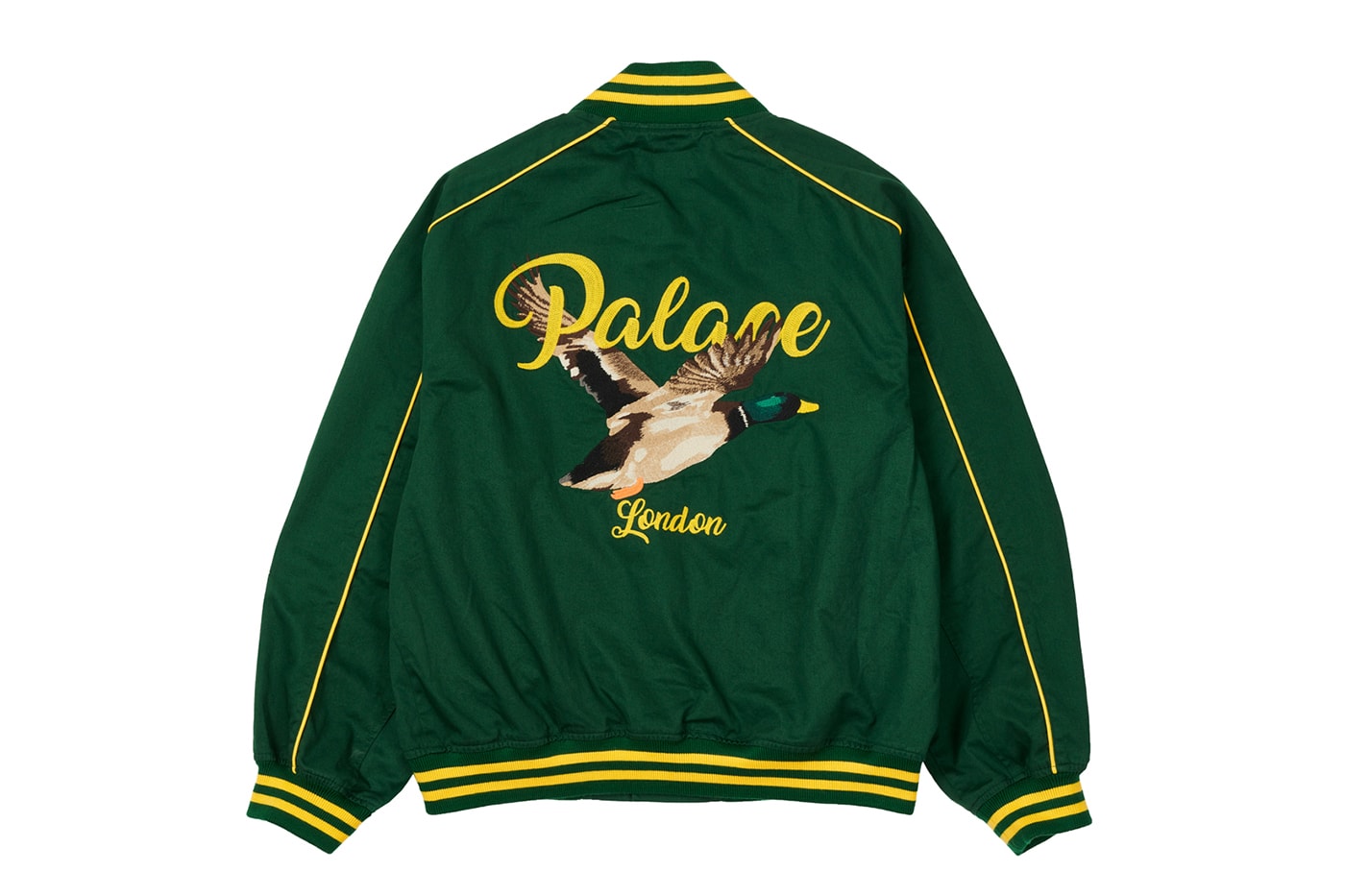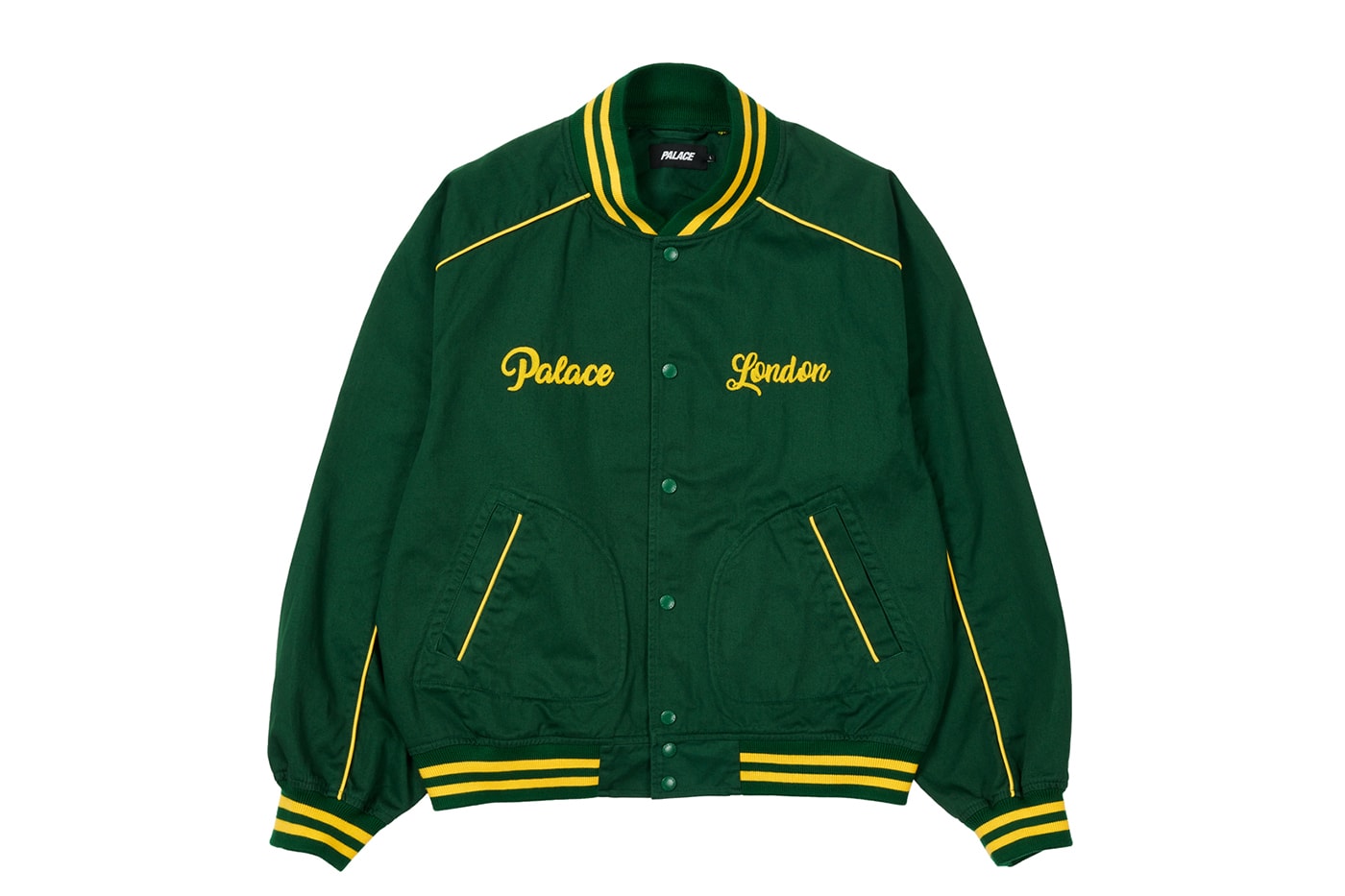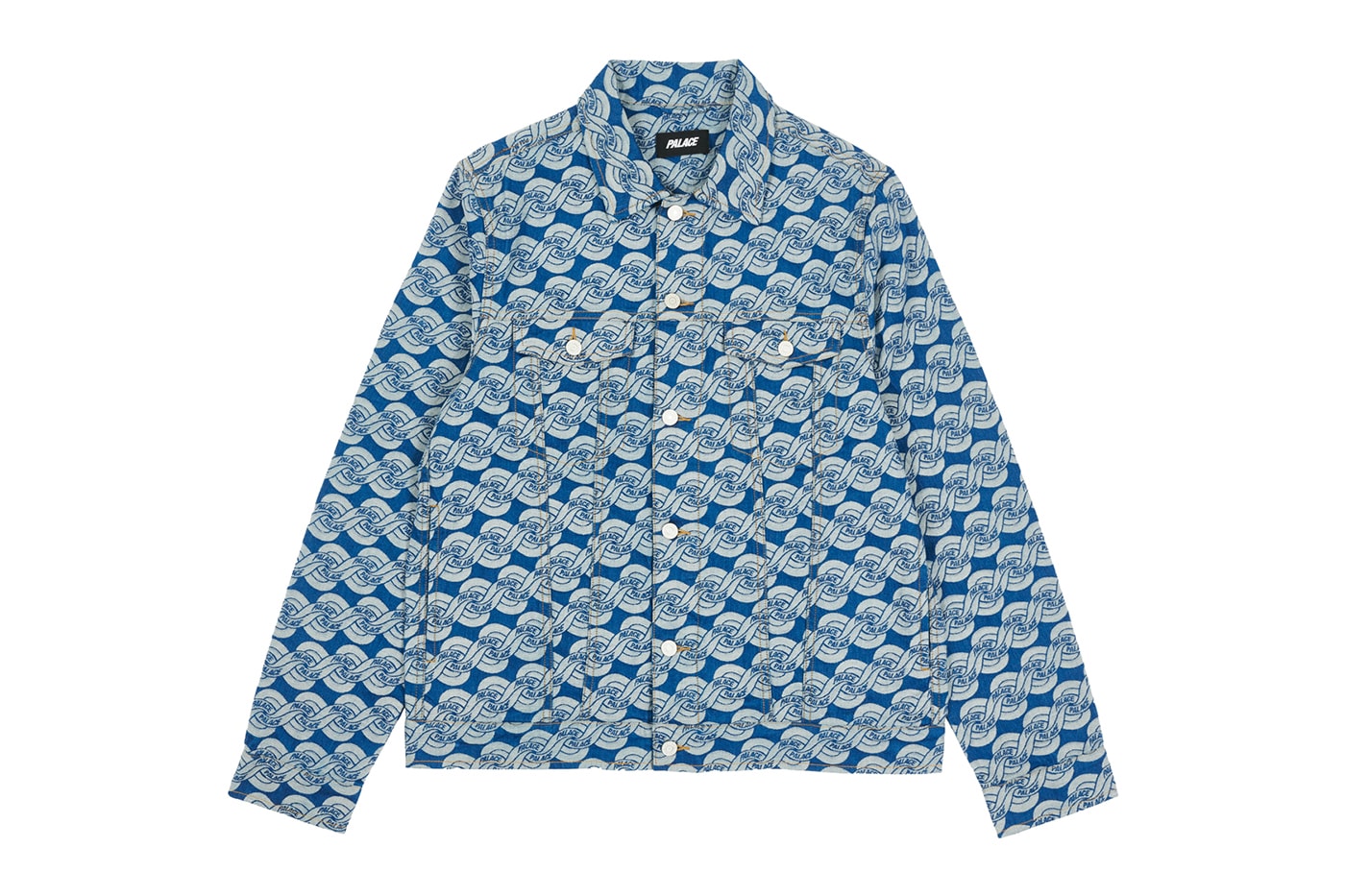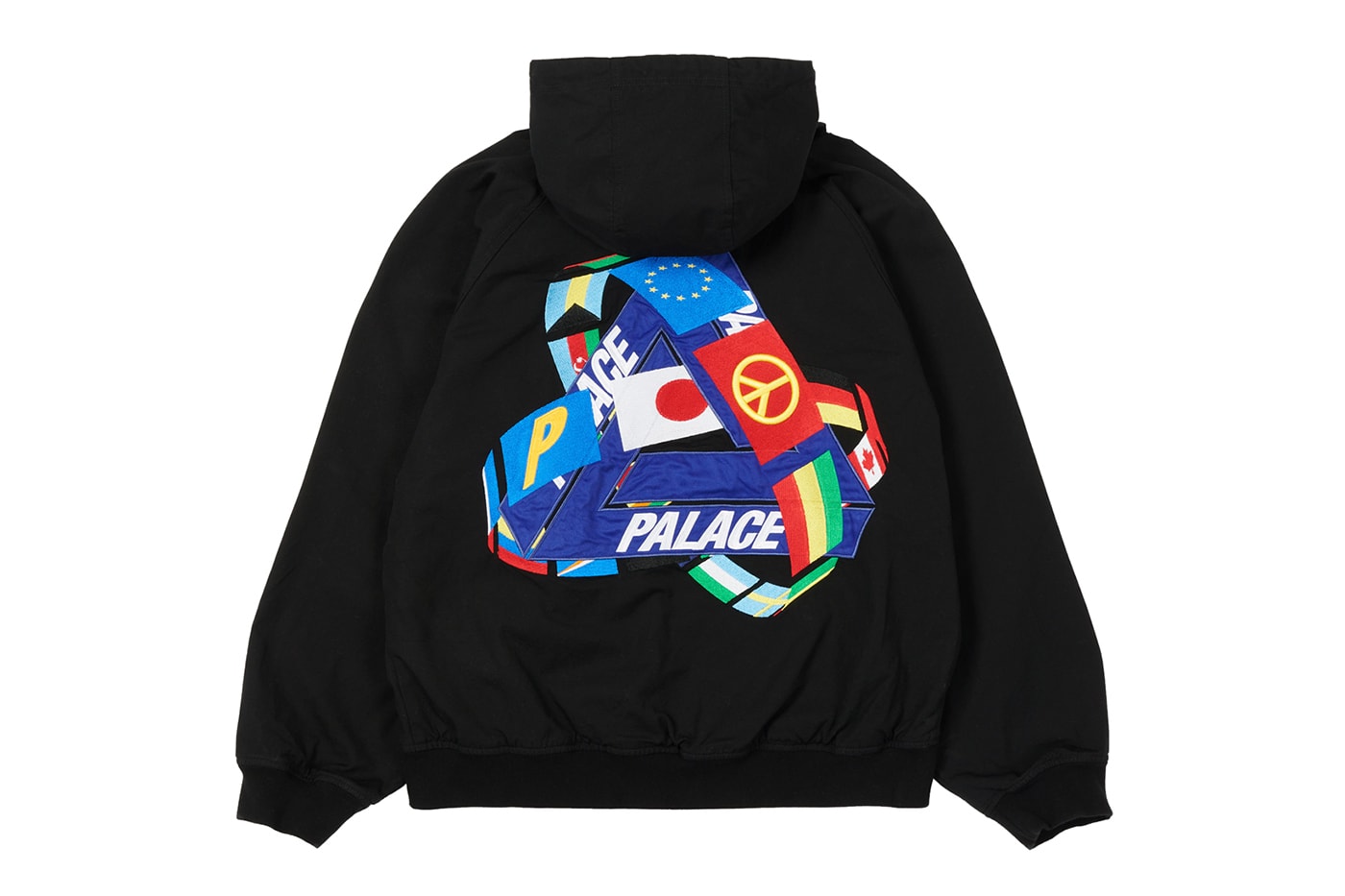 ---