Featuring a rose gold finish and floral engravings.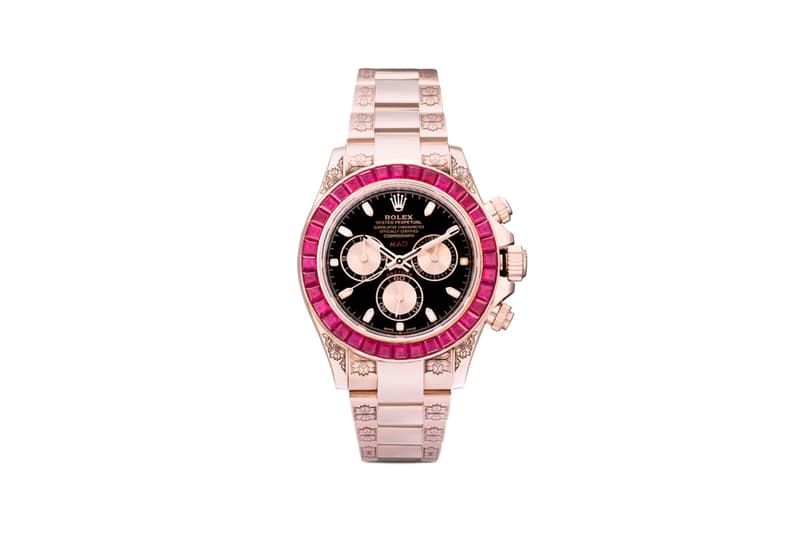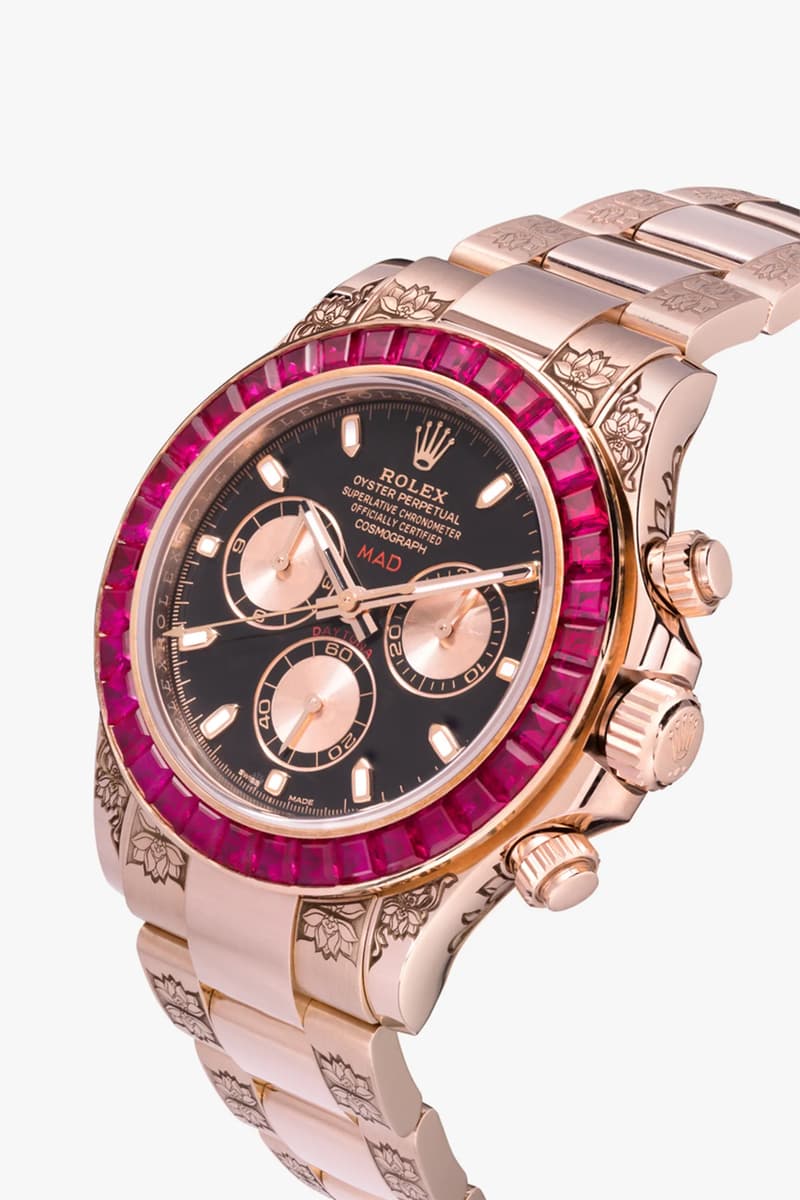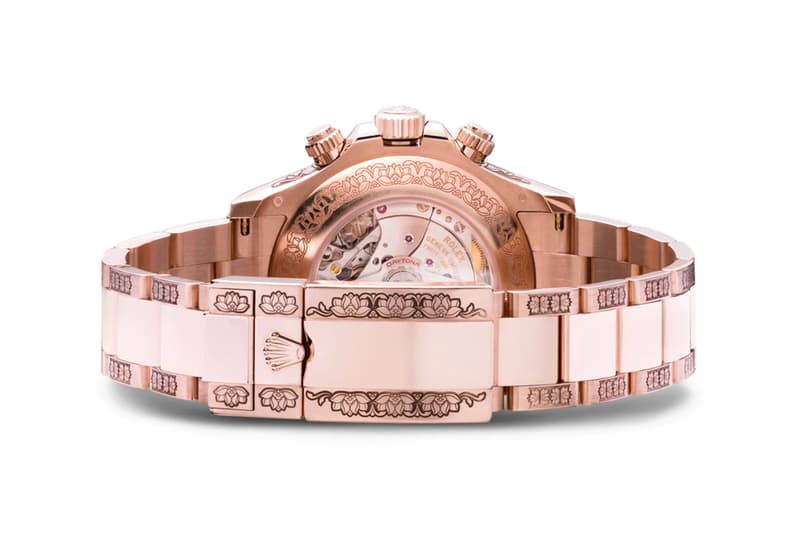 Luxury watch customizer MAD Paris has dropped yet another decked out Rolex Daytona, this time around giving the timepiece a lavish, ruby sapphire-encrusted bezel.
Made in Switzerland, the watch measures 40 Mm and features a co-branded dial design. The bright pink crystals light up the face of the style, while a rose gold-toned polish and floral engravings adorn the piece throughout. Other details include an exposed back case, automatic movement and a 5 ATM water-resistant sealing.
The MAD Paris Red Rolex Daytona Ruby 40 Mm Watch is priced at $115,146 USD and available now at Browns' webstore.
For more from MAD Paris, check out its $200k USD Patek Philippe Nautilus 5712.
MAD Paris Red Rolex Daytona Ruby 40 Mm Watch