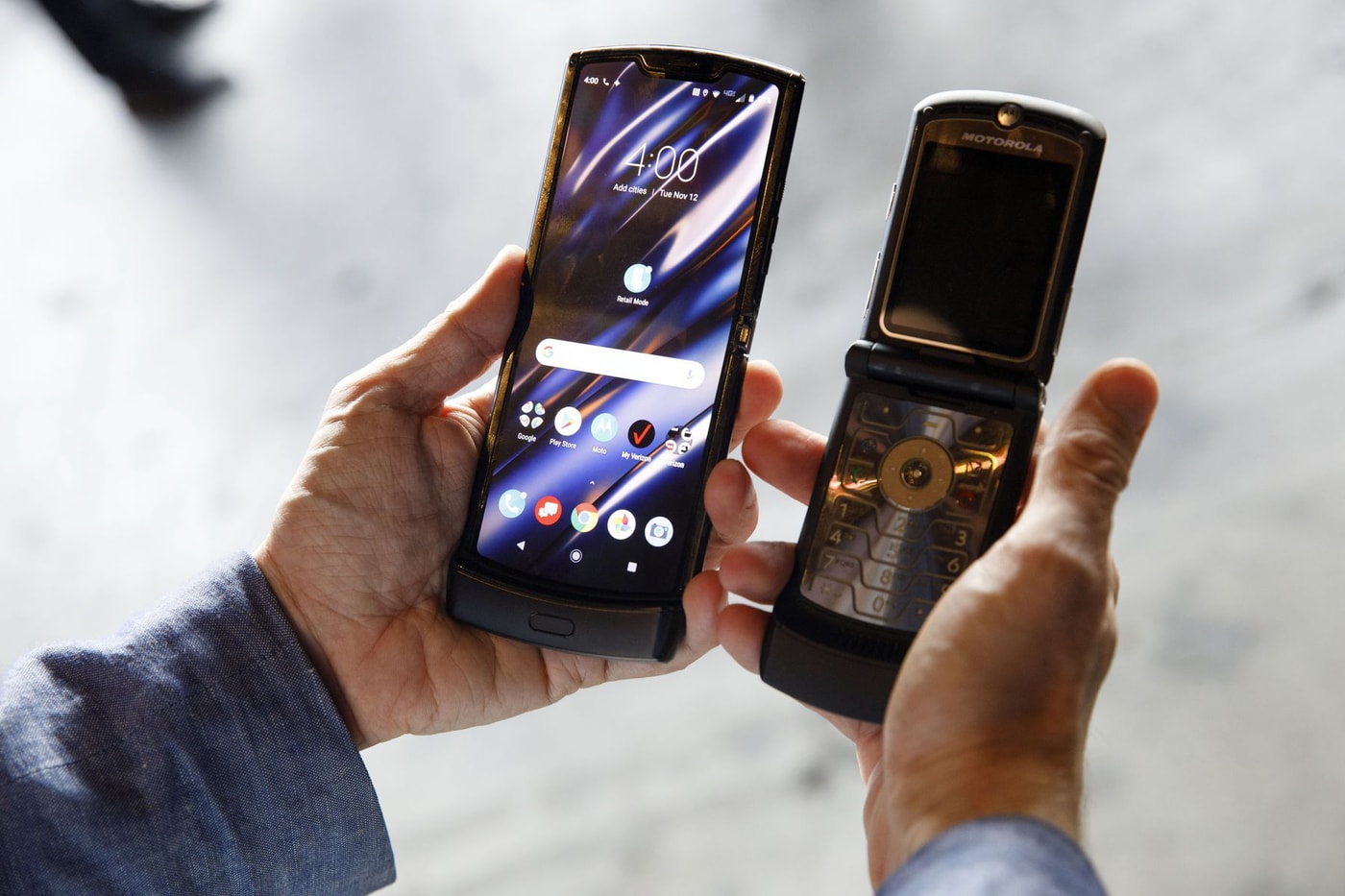 Earlier this year, the Internet was flooded with rumors that Motorola would be bringing back its iconic RAZR phone flip phone, however updated with a folding LCD screen to compete in today's smartphone landscape. Today Motorola has officially unveiled its new flagship model.
The updated RAZR flip phone has now been turned into an Android smartphone that can fold in half. The 2019 iteration keeps some of the same aspects that made it so popular in the early 2000s, but has replaced the T9 keypad and small LCD with a 6.2-inch foldable plastic OLED panel and Android 9 Pie, in addition to a 2.7-inch Quick View display. In place of the phone's curved bottom, the modern update houses a fingerprint sensor and a USB-C charging port.
In terms of specs, the 2019 RAZR is equipped with a Snapdragon 710 processor, 6GB of RAM, and 128GB internal storage. The phone also features a 16MP front-facing camera, f/1.7 with Night Vision mode, a 5MP internal camera, and 2510mAh battery. This isn't the first time Motorola has tried to bring back the iconic RAZR branding. A few years ago the company introduced the generic Droid RAZR phones with little success.
Interested readers will be able to pre-order the updated Motorola RAZR flip phone this December for $1499.99 USD (or $62.49 USD/month on Verizon's 24 month contract). The phone will then be released in the US in January 2020. Additional pricing is yet to be announced for its availability in the UK, EU, Latin America, Asia and Australia.