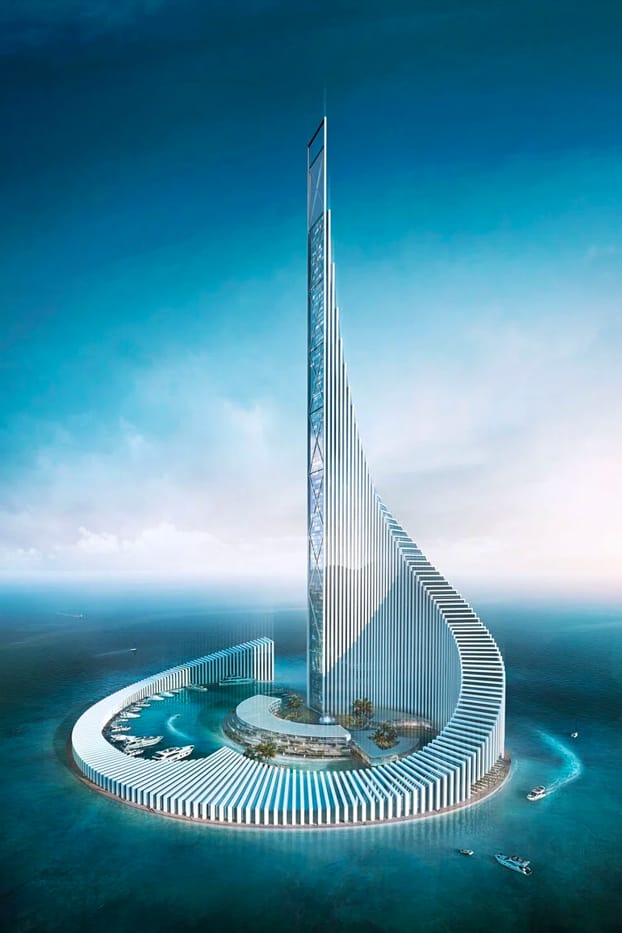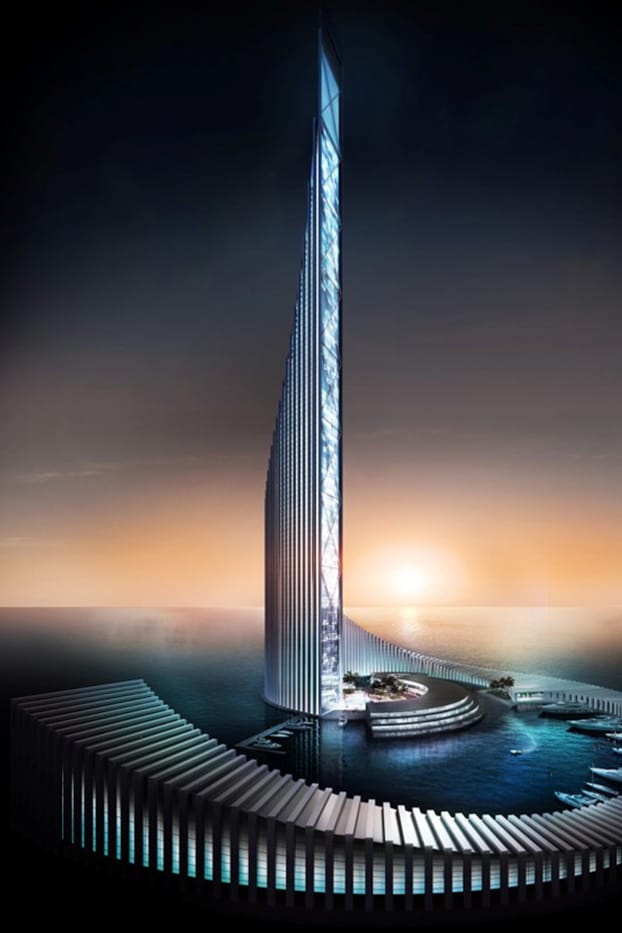 The Tanzanian AICL Group and Edinburgh Crowland Management Ltd. Joint Venture have just announced a new project alongside design architect xCassia in Zanzibar.
Named the Zanzibar Domino, the project spans the Arrivals Plaza, The Zanzibar Domino Bridge, the Zanzibar Domino, The Zanzibar Domino Tower, and The Island, Resort & Wedding Chapel — all located 15km from UNESCO's World Heritage site of Stone Town. The 370,000m2 integrated mixed-use destination sits on a 4km-long site and is set to be Africa's second tallest building at 70 stories.
"First sketched in Paris in 2009 after my late father, two sons and I played a round of dominos, I dreamed of building this project for over a decade. Between its innate mathematical order and geometries found in nature, its pure lines and proportions that evoke growth, progress and freedom, it had all the bearings of an icon anyone could remember and draw on a paper napkin. All it lacked was the right visionary investor and site to make it come true," said founder and design director of xCassia, Jean-Paul Cassia.
Amenities include 560 residential units, a five and six-star hotel, spas, green walls, four helipads, 104 over-water villas, an arrival dock, a three-par golf course, and F&B outdoor areas that can accommodate up to 800 guests.