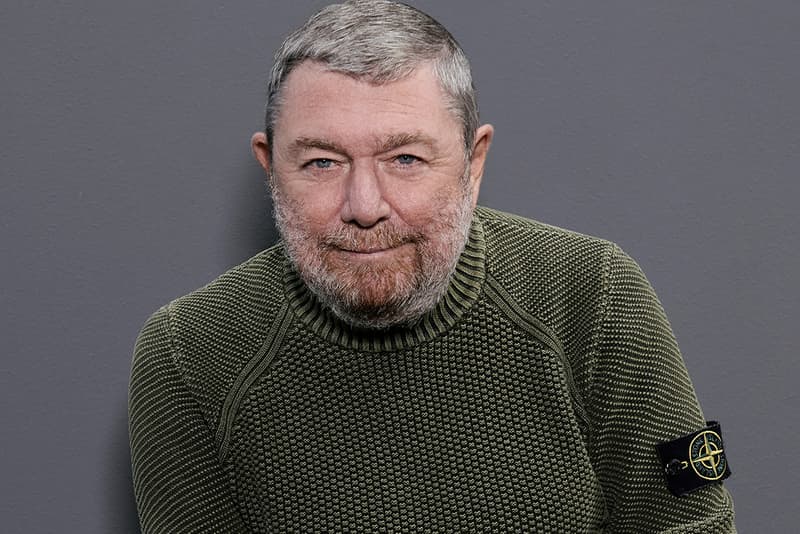 The Moncler (MILAN:MONC.MI -1.50%) acquisition of Stone Island sent shockwaves through the streetwear world when it was announced last December. It was unexpected, to say the least: there had been no murmurings within the fashion industry, and no hints at a conversation between the two brands. Moncler had never even publicly expressed any interest in acquiring other brands, while Stone Island had long been proudly independent (although it had sold a minority stake to the Singapore-based Temasek in 2017).The merger, which Business of Fashion described as a "transformative move," seemed to be a sudden one: speaking to HYPEBEAST on the day that the deal was publicized, Moncler's CEO, Remo Ruffini, revealed that an agreement had only been reached the evening before it was announced to the world.
The unification of the two Italian labels immediately created a new luxury conglomerate, and shattered any lingering hopes that a group like Kering may have of acquiring Moncler. "I've never thought to make an acquisition before," Ruffini said at the time. "We've spoken with many companies over the years, but I've never found that feeling, that same culture, that same attitude. As soon as I went there, I felt a good mood, and a real respect for their people."
"We talked about developing a new concept of luxury: something far away from a traditional idea of luxury."
This feeling is shared by Stone Island creative director Carlo Rivetti, speaking to HYPEBEAST for first time since the partnership was announced. "Stone Island is financially attractive, and there had been a series of interest throughout the years from equity firms. For those, Stone Island was not on the market: equities have no long-term vision," he says. "Remo is an entrepreneur with an industrial upbringing, like me, and he is Italian and would like to stay within an Italian group. Through our conversations, I discovered the man behind the entrepreneur."
The relationship between Ruffini and Rivetti was key to striking the agreement — and it will also be essential to how Stone Island is run going forward. Rivetti's role will not change: he stays on as president and creative director, while he will also join the Moncler board, in line with Ruffini's description of the deal as a "joint venture between two families in the culture." For Rivetti, the partnership makes sense because of the symbiosis between the two brands. "I found that there was deep respect within Moncler for Stone Island's cultural achievements over the years," he says.
Above all, Rivetti wants to send a message to Stone Island's global following: "our fans have nothing to worry about. The identity and the authenticity of Stone Island will be preserved and exalted."
As Rivetti explains, both he and Ruffini are keen to ensure that the two brands will continue to grow independently, rather than overlapping, and losing what makes each of them unique. "DNA and identity will be respected as we have always done. The goal is to preserve while enhancing," he says. "Remo Ruffini clearly stated that there is no need for another Moncler in the market and that there will be a "concrete wall" between the two brands. We both know the importance of preserving Stone Island's unicity."
"I want to be very clear that Moncler and Stone Island's strategy as individual brands will remain completely independent," Rivetti continues. "We have different identities, and we will continue to reinforce them. Stone Island will continue to keep its strong and unique brand values. We will evolve as a brand, but remain faithful to our roots, to our heritage and to our community. Keeping research and product at the center of everything. We will continue nurturing what has made our brand great."
But striking a balance between independence and collaboration is at the heart of the new partnership. The commitment to a "concrete wall" exists alongside an opportunity to exchange knowledge and ideas. Ruffini, when he spoke in December, had signalled towards growth potential for Stone Island in the Americas and Asia, as well as through Direct to Consumer channels. For his part, Rivetti calls this "a great development opportunity," adding, "Moncler has already come a long way and now has the know-how to share with us. I see clever synergies."
"After 40 years I have not lost my enthusiasm. I am even more determined to build a great future for Stone Island."
The two leaders are united, too, in their vision for the future. "What we talked about with Remo is to develop a new concept of luxury," Rivetti explains. "Something far from a traditional idea of luxury. We have in mind a world made of experiences, interacting with our respective communities with whom we want to build an even stronger link."
The decision to partner with Moncler comes as Stone Island approaches its 40th anniversary. Throughout the brand's next chapter, Rivetti is determined to hold true to the values that got it this far. "In these 40 years, we have pursued our path with integrity, and the path of the future is designed under the star of integrity," he says. "It is an incredible achievement, which moves me. 40 years and not feeling them, with new generations. The beautiful thing is that after 40 years I have not lost my enthusiasm: in fact, I am even more determined to build a great future for Stone Island."
Rivetti's commitment to building the future for Stone Island coincides with finding a new generation of fans. As well as its ongoing collaboration with Supreme, the Italian label has also partnered with Rizzoli to release a comprehensive look at its history so far. The brand's continued popularity was shown by its appearance as one of the world's 20 hottest brands on three of the Lyst Index's four quarterly reports last year.
For Rivetti, this lasting relevance once again goes back to the brand's commitment to its values. "We have never pursued the market, or success, we have always done what we've liked and there is nothing to do. Our heritage is innovation, it's a build-up, year after year. We are all extremely motivated to make this happen, and if possible and so it will, be even stronger," he says.
"Stone Island is more than a clothing brand. Stone Island is a religion."