PUMA encourages women to never compromise on their personal style or their personal goals by providing support to young women in the creative industry. Through their PUMA Women campaigns, the brand aims to uplift as well as provide the tools to empower the next generation.
Last year PUMA partnered up with stylist Alizé Demange and her brand Note To Self on the 'Women On The Rise' campaign. Alizé Demange is not only a stylist, she's an entrepreneur in her own right. The stylist has been in the industry for 10 years and has worked on big projects for brands such as Vogue Arabia. She has also styled top tier UK artists such as Young T & Bugsey, WSTRN and DigDat. In 2019 she created her own brand Note To Self which is a network, or better yet, a safe space for creative women to come together and get the right tools to further themselves in business. Alizé is all about giving back and sharing knowledge; she understands that knowledge is wealth.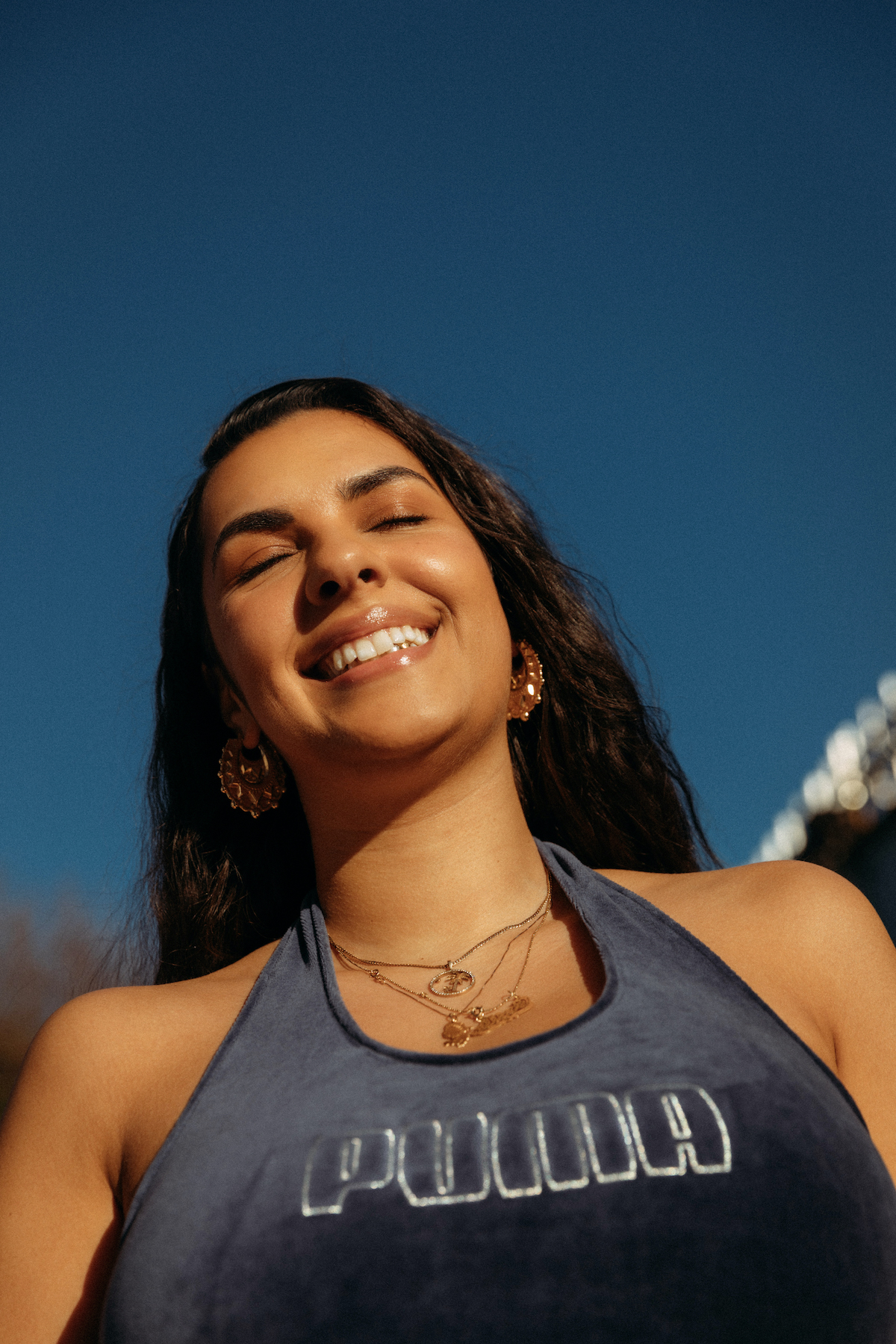 INTRODUCE YOURSELF. WHEN PEOPLE ASK WHAT YOU DO FOR A LIVING, WHAT DO YOU SAY?
Primarily I'm a fashion stylist, that's my main job. I do consulting and curating which has become like a side job. I also founded a platform called Note To Self which was born from my experience as a stylist and creating a business by accident. I wouldn't say all of this if someone asked me, I'll probably just say I'm a stylist [laughs].
HOW DID YOU GET INTO STYLING?
I started 10 years ago and I always knew that I wanted to work in fashion. I initially wanted to be a fashion designer but it didn't work out for me and I realized that a degree wasn't worth it. I got the opportunity to assist randomly for another stylist and I realized that it fitted me better. I see styling as being able to put lots of pieces of a puzzle together rather than making something from scratch. It's like creating a narrative through imagery. I loved it and I just pursued it and never looked back really.
WHAT'S YOUR FAVOURITE STYLING PROJECT THAT YOU'VE WORKED ON SO FAR?
I did a Vogue Arabia piece featuring Muslim Sisterhood last year.
YOU CREATED THE AMAZING BRAND NOTE TO SELF. WHAT ARE YOUR GOALS FOR THE PLATFORM?
Initially, it was meant to be a supportive space for creative women in business. It provides tools and is just a safe networking space for like-minded women that are founders and looking to start their own businesses. It's also for freelancers and women in positions of power in commercial business. I have to be honest, I've let it grow on its own. I knew I wanted it to be a place where people can get resources and tools for free essentially and get to know each other in a kind of group situation. But where it's going for the future, I'm not hellbent on anything. I kind of want it to grow naturally and organically.
So the next thing that we're doing is we're launching our own store because we have collaborated with a few different companies that are part of the community. I think we'll just be focusing on podcasts as well because you know, when we first started it was a lot of event-based things and like real physical interaction. Obviously what happened in 2020 derailed that a lot. The partnership that we have with PUMA is quite sick because we started to create content that could reach a far wider audience. I definitely want to continue creating more content with the brand this year as well.
YOU CREATED YOUR OWN FASHION STYLING COURSE LAST YEAR. IS THAT SOMETHING YOU'RE PLANNING TO CONTINUE ON WITH THIS YEAR?
I released it in November and I was meant to only do it for like 30 days but I extended it because it was very successful. I didn't actually anticipate it to be successful and I wasn't really sure what the reaction would be basically. I extended it to December but I took it down, only because I wanted to rejig a few bits and maybe put on a different platform. It'll come back out this year and be more accessible and contain some extra bits. I'm definitely gonna bring the course back.It was more like a tester and where it did so well and people were really receptive to it, actually encouraged me to pursue it further. Now I'm honing it to make it better for people basically.
TALK US THROUGH YOUR INVOLVEMENT WITH PUMA, HOW YOU GOT STARTED WITH THEM AND THE WOMAN ON THE RISE PROJECT.
It was early in 2020 and they were explaining the Women On The Rise concept to me and it worked really well with the Note To Self ethos and brand. Basically, I wanted to help as many women in our community as possible and be able to put people on. I wanted to create spaces where they have access to free and important information. It's something that I feel we've managed to do through PUMA. A lot of our original plans kind of had to change a lot because our first event that we did together was for International Women's Day, which was on March 8th and literally a couple of weeks after that the pandemic had started to take hold in the UK. Our plans changed drastically but I feel like we moved quite fluidly through that and I think we were kind of like a beacon of hope for a lot of people in the community. We saw them through the process and helped them get new important information to do with business so it has been such a great partnership. Working with PUMA has been an eye-opener and has helped Note To Self grow.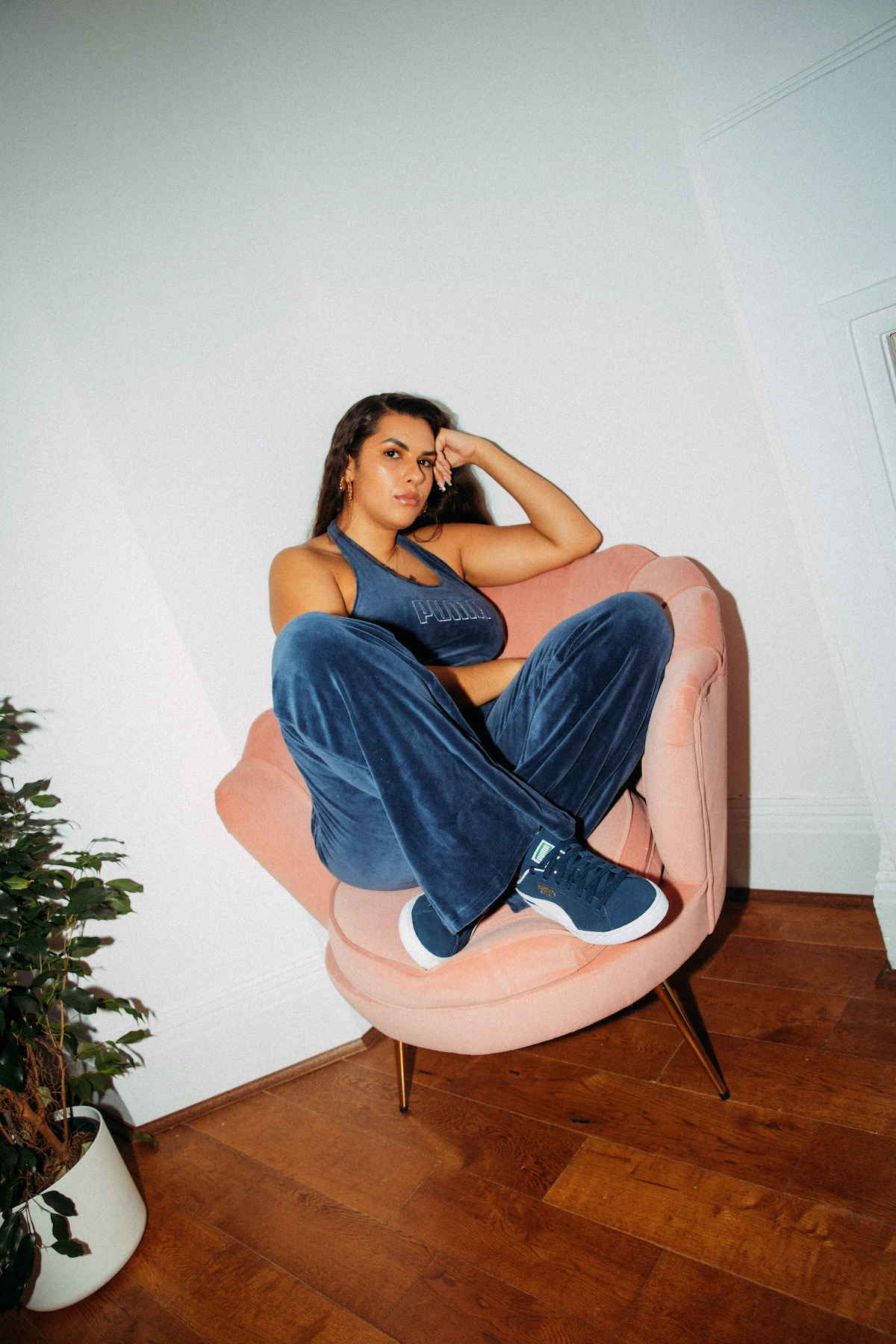 WHAT WAS THE HIGHLIGHT OF THE WOMEN ON THE RISE PROJECT FOR YOU?
My favourite piece of content that we released were the Zoom podcasts. We released a personal finance podcast hosted by Mercedes Benson and it featured Patricia Bright and Bola Sol as guests. I feel like it came at the right time, it was around the introduction of furlough and people were losing their jobs. I feel like the podcast has so many nuggets of wisdom that could help so many women and men or anyone that needs some advice on taking control over their personal finances during this time.
IN THE NATURE OF RAISING UP OTHER WOMEN. PLEASE GIVE A SHOUT OUT TO WOMEN WHO ARE TOTALLY BOSSING IT.
I feel like I should definitely big up Phoebe J. Martin, she's the woman behind all the illustrations for Note To Self. She's been an important person in our branding and our growth and like someone that's really helped me personally so that's someone that I feel like everyone should be looking out for. Another one is designer Chloe Marlow, we collaborated on a bag together. Louise and Tamara, the founders of Talou which is a holistic brand that sells candles, smudge and incense sticks. Definitely Isabelle White, she's the founder of jewellery brand Image Gang. Dr Ewoma Ukeleghe, the founder of SKNDOCTOR and Iman Leila, the founder of Lima Comms.
WHAT ARE YOUR PLANS FOR THIS YEAR BOTH PERSONALLY AND FOR YOUR BUSINESS?
I definitely want to reboot my online course and kind of expand it and get it to more people. Obviously, keep styling as much as I can providing what's going on in the world right now. Then I'm also launching an online shop for Note To Self! It's something I've never done before, never done anything product related really. We're releasing our own prints and illustrations on a collaboration candle with Talou and then our mug and our own journal.
I feel like what I learnt from last year is that things change innit, your plans can't be set in stone. We have no control of what's going on so I feel like being able to have fluidity in what you're doing is key. You can't be angry at yourself if things don't go to plan, you can always revisit it. Not everything is linear. It will eventually resolve itself to what you want, it might not just be the route you thought you'd take. I'm positive about this year, it didn't start off so great but we can only have faith innit, that's all we can do.