Earlier this week, Louis Vuitton finally revealed the official release information surrounding its highly anticipated Nike Air Force 1collaboration, priced just above $2,000 USD.
Of course, knowing past collaborations between luxury labels and sportswear giants we've seen some hefty price tags. Dior's limited-edition Air Jordan 1 retailed at $2,000 for the Lows and $2,200 for the Highs, with only 8,500 pairs available worldwide.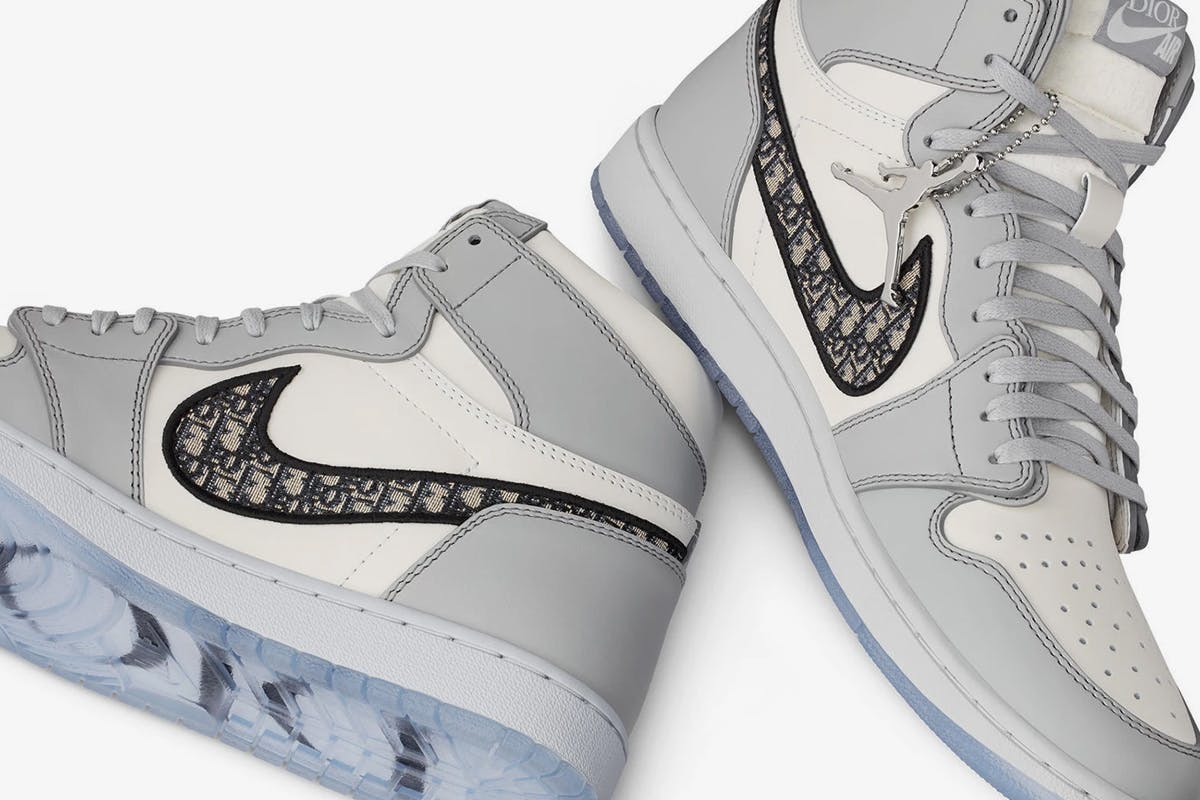 Obviously, once the shoes actually released, they hit the resale market where they instantly skyrocketed x 10, and are currently sitting at $20,000 USD on StockX.
The "more affordable" collaboration, Prada's recent adidas Forum trainer retailed just below $800 USD, which is still incredibly expensive considering that it is still a sneaker at the end of the day.
We've also got
adidas x Gucci
on the way, with plenty of sneakers set to hit shelves. Thus far, there are no prices available, but they'll definitely be expensive.
Of course, when a shoe gets reinterpreted by the luxury world, it is remade and interpreted with new, luxury materials such as fine leathers and craftsmanship to match (or at least reflect) its price point.
When Louis Vuitton revealed that its nine Air Force 1 silhouettes will be dropping soon, the house also shared behind-the-scenes footage of the shoe being pieced together by hand, carefully cut and sewn to create the final product.
Don't get me wrong, I'm a big believer that fashion should charge a premium for luxury products that require time and skill to create (and all workers should be fairly compensated, regardless of level, but that's a conversation for another time), but does the high price tag isolate the customers that made these types of collaborations possible in the first place?
Over the past few years, the line between streetwear and luxury has been completely erased, and we're now seeing brands like Dior sell $5,000 USD hoodies, Chanel make sneakers, and the biggest houses appointing talent from the streetwear world – just look at the change we've seen since Virgil Abloh's Louis Vuitton first debuted.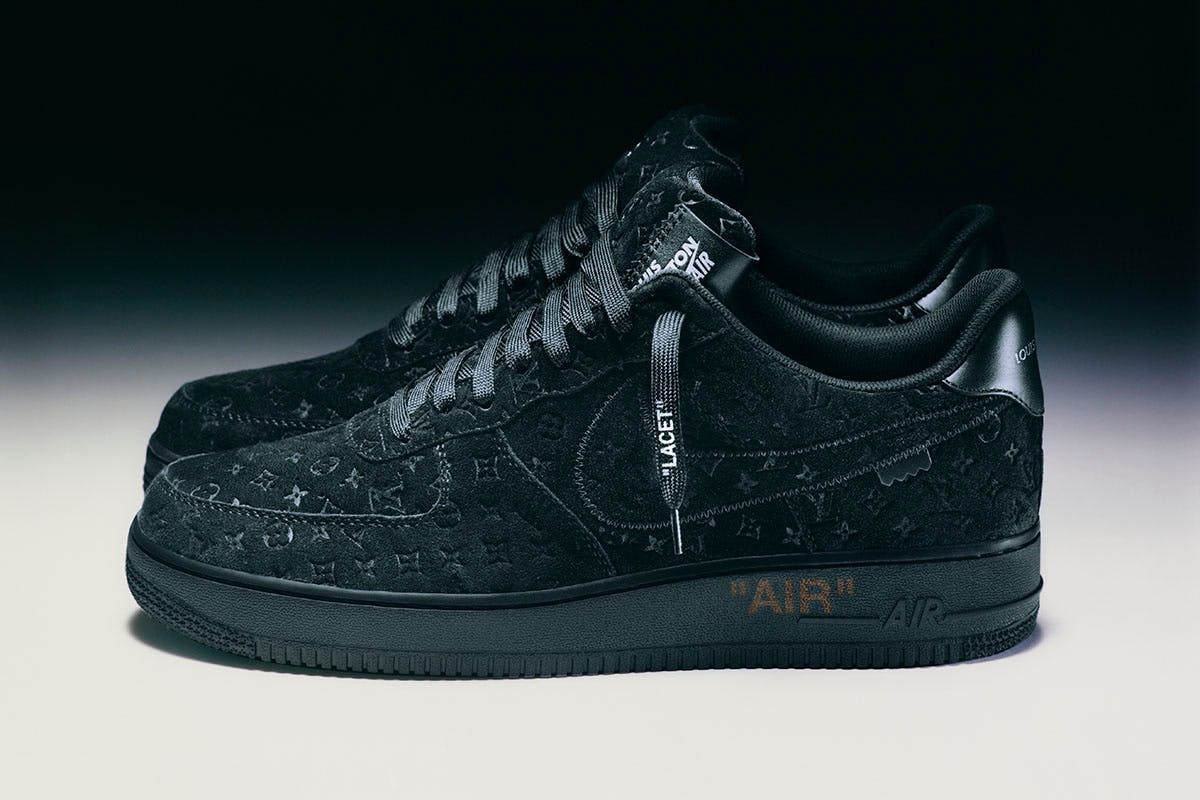 We've currently got Matthew Williams, Rhuigi, Nigo, and more in some of the industry's most sought-after positions. No one would've guessed this was going to happen 10 years ago.
At the core, the streetwear community is young and hungry, always looking for the coolest new products and designers on the market. My generation has experienced the power of community through making friends outside the Supreme store, queuing for hours to cop a pair of sneakers for retail, and gotten scammed multiple times trying to buy items off of sites like Grailed, eBay, and Depop.
A few years ago following the rise of luxury streetwear labels like Off-White™ and Palm Angels, the big players decided to start making T-shirts, hoodies, and sneakers, because they finally realized it was time to attract their younger audience and stay relevant. Remember Gucci's logo T-shirt? All of the pricey Balenciaga hoodies?
Without these consumers, most brands wouldn't have been able to keep their sales up. Young people matter, and as the luxury giants realized that kids would happily save their money to splurge on a $300 USD T-shirt, everything has only gotten more expensive.
With luxury sneakers, they're being priced around the $1,000 USD mark, which I guess seems okay for a designer shoe (it is a huge amount of money still, don't get me wrong). But when it is a collaboration with labels like Nike or adidas, should brands really be charging this much?
For reference, a new pair of Air Force 1 sneakers will set you back $90 USD. A pair of Sambas? about $65. They're accessible and are worn by most young people today because they're cool and trendy, whilst still being affordable.
When luxury brands reinterpret these, how come the price tag changes so drastically? Well, because the customer changes, too.
Here's the thing. No kid is going to be able to get their hands on a pair of LV sneakers, let alone afford them in the first place because these exclusive collaborations will be offered to clients and collectors.
And don't get me wrong, it makes sense because it is an extremely limited collaboration, but it is a shame that those who have supported the sneaker industry, built the community, and made luxury fashion recognize the importance of streetwear, won't actually be invited to take part.
There's no easy solution to these situations because clearly, brands like Dior and Louis Vuitton can't start selling shoes for less than $100 USD out of nowhere. That would completely take away from their luxury heritage and their emphasis on craftsmanship.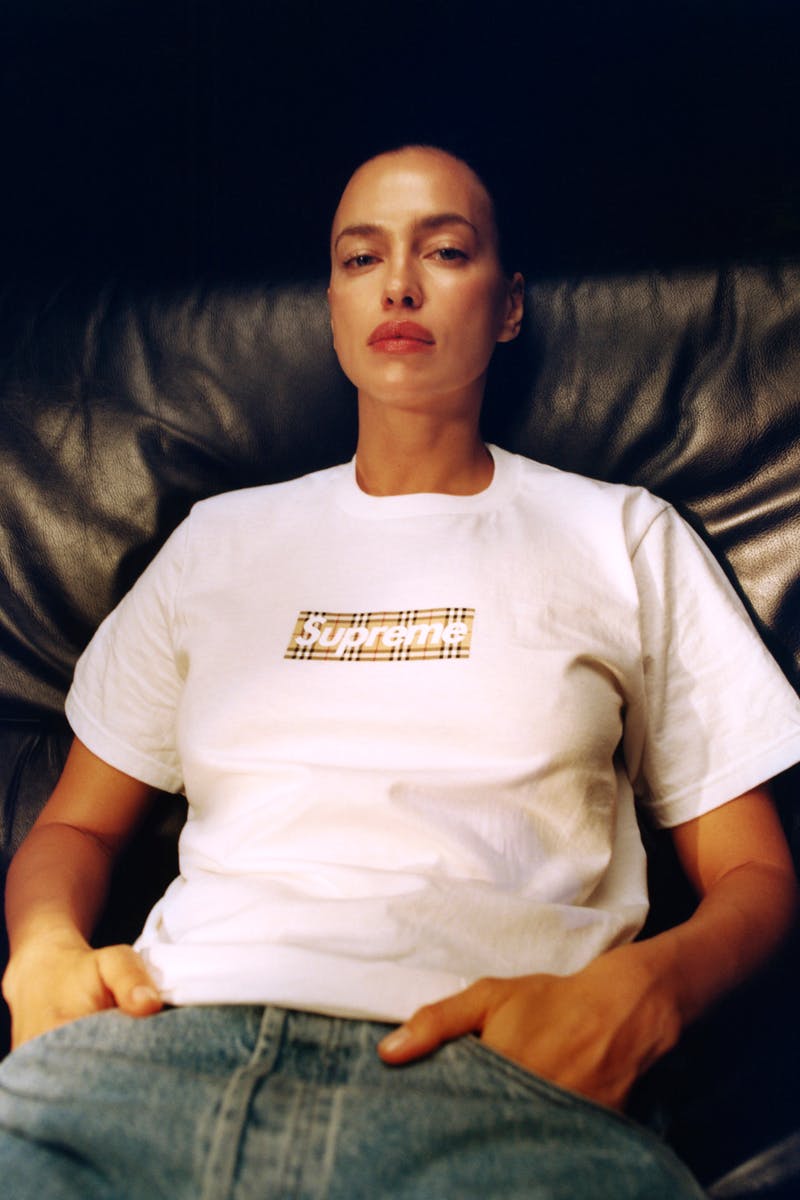 However, I think that Burberry and Supremeabsolutely nailed it when they launched their recent collaboration.
When Burberry teamed up with Supreme earlier this year, we were all expecting an LV x Supreme round two – impossible to cop, and really expensive. To our surprise, Supreme dropped half the collection on its own website, and each item was priced according to Supreme's own price points.
Then, Burberry dropped the second part in-store and online, which retailed at premium prices because of the materials and the craftsmanship, and featured the collection's fancy items including leather jackets and silk shirts.
Long story short there was an expensive capsule and an affordable capsule, meaning that anyone could join in and wear the collaboration, despite their budget. Burberry made the choice to include everyone, not just its own consumer, which is most likely thanks to Supreme.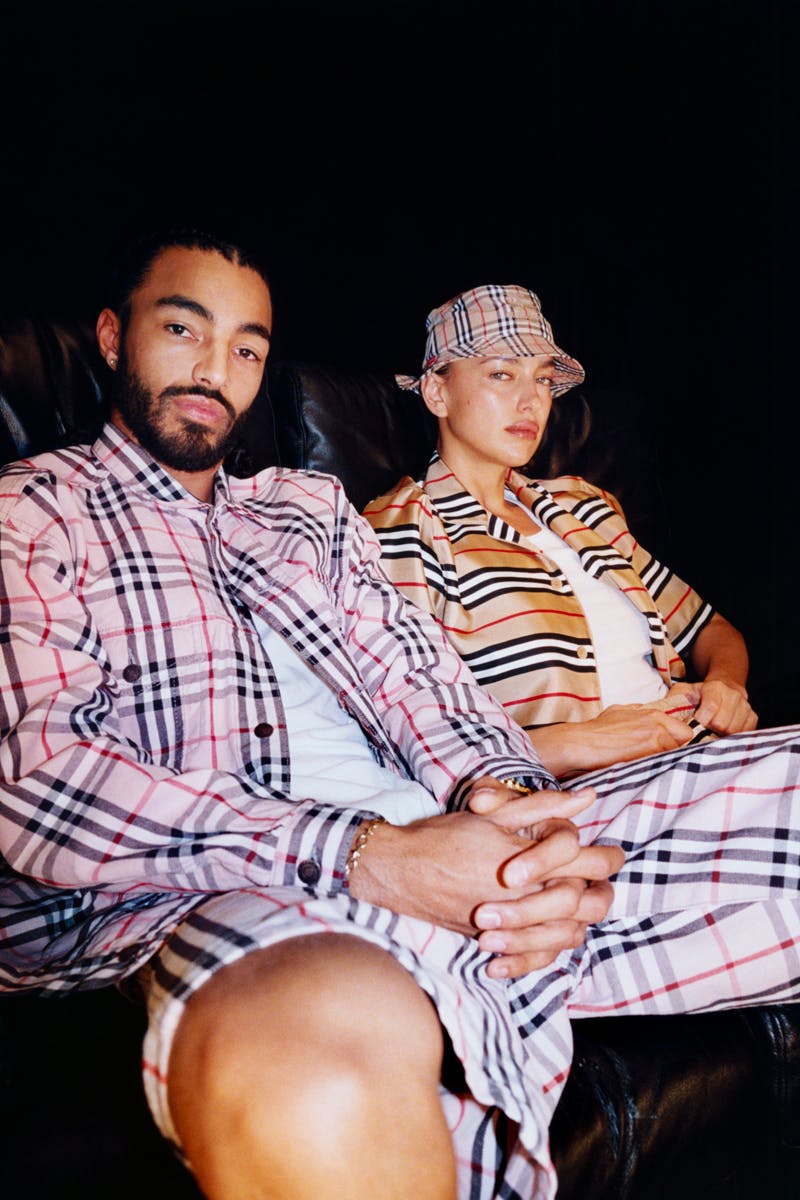 As we see more luxury brands collaborate with sportswear or streetwear brands, I think it is important that we don't forget who the customer is in the first place.
Let the real fans be a part of something by creating one entry-level item that is available to the masses, and do the extremely limited, luxury drop as well to cater to the big clients and collectors.
Perhaps I'm being too naive to think that this could even be a possibility, but given how much hype surrounds these big collaborations, it makes sense to get the people involved.