Barbie's world is looking a lot different these days.
Following an expansive collaboration with KITH, the doll-maker is once again entering the luxury fashion sphere, this time with Balmain.
The French maison, no stranger to the wild world of NFTs, is ushering Barbie into the metaverse with a partnership that straddles the physical and digital world.
IRL, the duo have released a ready-to-wear collection of Barbie x Balmain-branded apparel and accessories, rendered almost exclusively in shades of pink (obviously!).
Denim jackets, handbags, and T-shirts sport a Barbie-fied version of the Balmain logo, while footwear and knitwear is printed with a hot pink rendering of the house's geometric monogram.
On the blockchain, Barbie manufacturer Mattel launched an NFT auction — hosted by @mintnftofficial — offering up three unique Barbie avatars clad in digital renditions of the physical collection. Highest bidders will also receive a physical set of doll-sized Balmain clothing.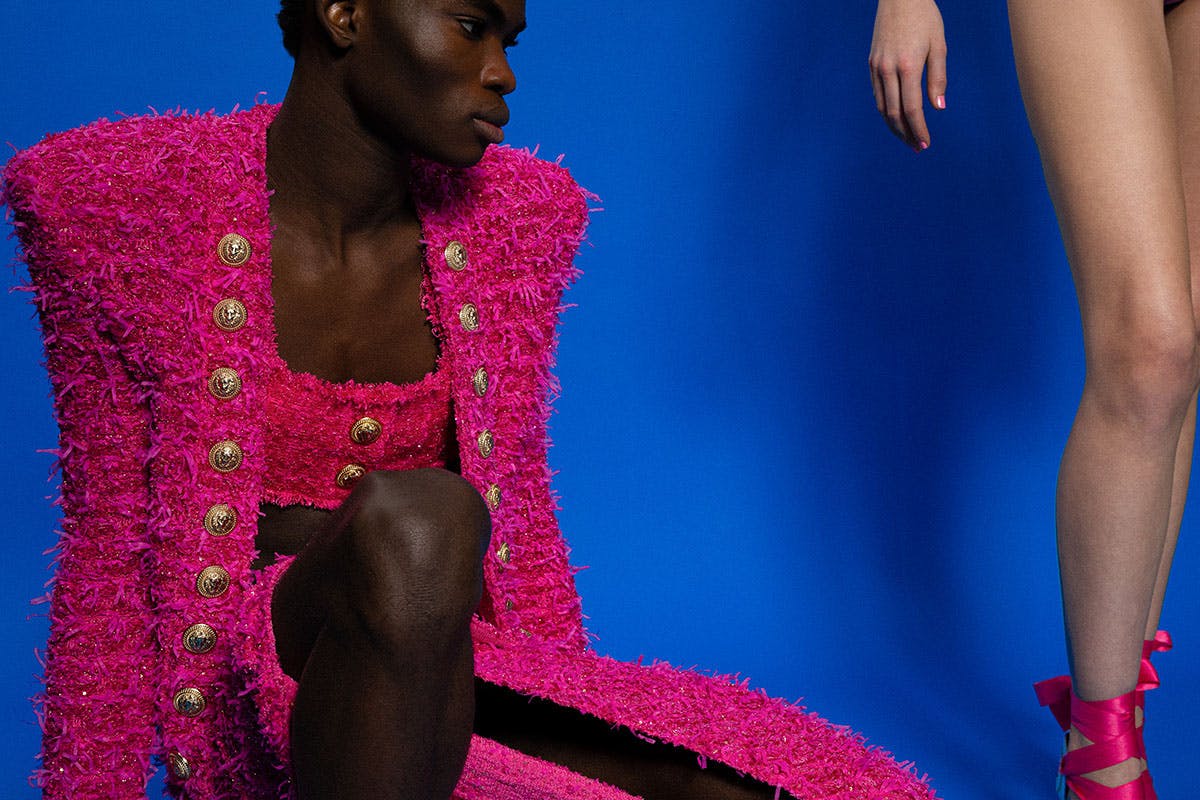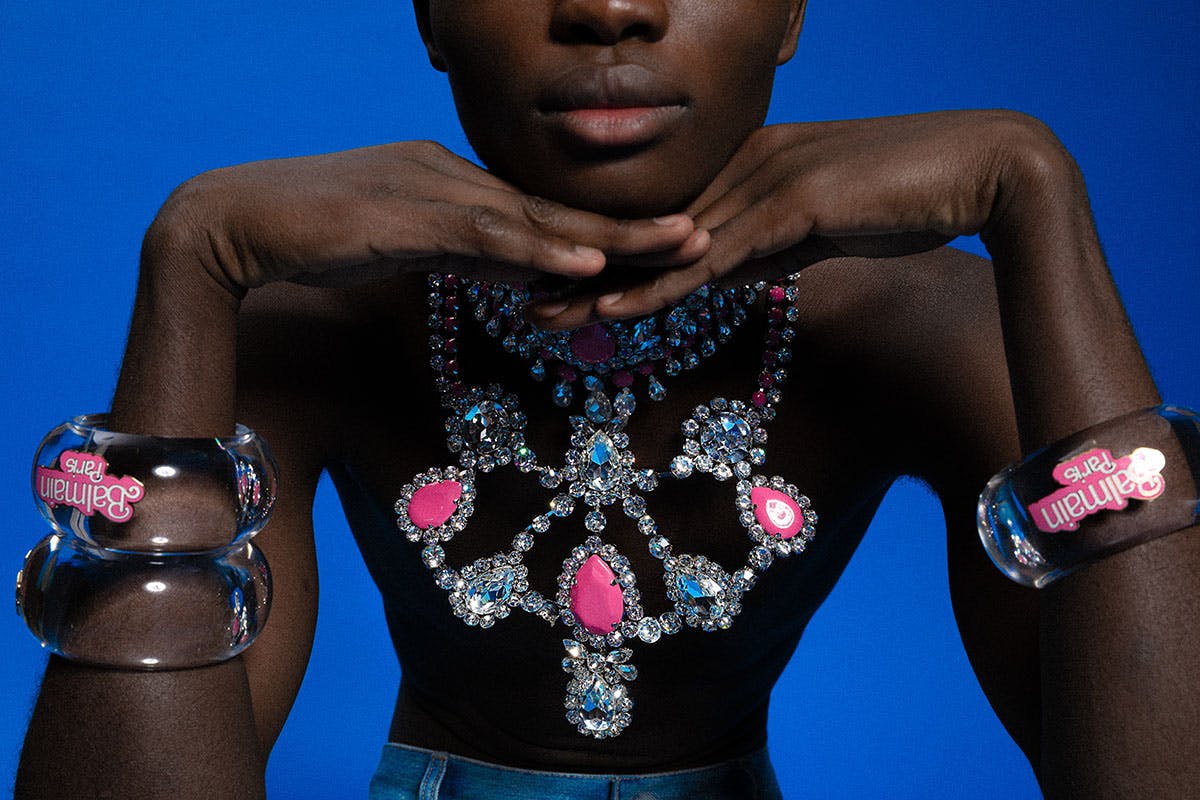 NFTs continue to reign as the hot topic du jour, thanks to the increasing value of digital collectibles such as Bored Ape Yacht Club, RTFTK's Clone X Avatars, and Cryptopunks. It was only a matter of time before a toymaker as big as Mattel tapped into the blockchain.
As the Balmain x Barbie auction approaches close, bids hover around $2,000. Sorry, kids — Balmain's version of the iconic toy isn't playing around.